A Free Project Escalation Plan Template with Tips and Examples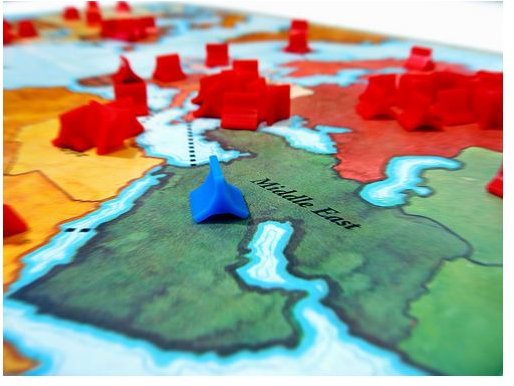 The Need for Risk Management
In the planning phase of a project, stakeholders need to develop a process for potential problems that may harm the project. Here, you'll learn why this is so important along with a free project escalation plan template log to ensure threats are dealt with properly and timely.
[caption id="" align="aligncenter" width="600"]
Examples of problem areas include resources, budget, deliverables, and the project scope. In order to battle these issue areas before they begin an escalation plan provides the ideal solution. It ensures risks are quickly mitigated, documented and monitored at project start—not when they are revealed during the project.
Tools You'll Need
First, download the free escalation process template from our Media Gallery. I also recommend visiting Project Connections—membership is free and it offers an escalation template with instructions you may use for free (once joined) on any project (a link to Project Connections can be found in the reference section below). In the project planning phase your plan for escalation needs to begin by identifying possible risks and rating them as critical, high, medium and low. The quickest way to put together this type of risk plan is to use our free log template which clearly shows the areas of concern and includes how problems are documented and mitigated.
Typical Example
In order to understand how these types of plans are developed, let's look at a project example. The project is to develop new software for a real estate client that will track customers, interact with the Multiple Listing Service (MLS), and offer users the capability to obtain loaded real estate forms, which can be completed from an online gallery and printed with ease by the real estate agent. Possible risks may include:
Critical – The set budget may overrun requiring additional funding.
High – Teams don't have the required skills for an essential phase of the project.
Medium – Team resources are pulled away to a different project by the HR department.
Low – The software won't print out forms.
As each problem is identified (and remember there can be more than one issue rated as critical, high, medium and low), it is placed on the plan template and the impact the risk could have on the project is identified.
Budget – Project may come to a halt if no additional funds are available.
Skills Needed – Project deadlines may not be met if the right skills aren't available when needed.
Resources – Project stoppage while HR finds replacement personnel.
Printer Problems – Real estate agents can use the program but without the ability to print out forms, the end user complains.
From there, once problems are rated and the impacts identified, resolving potential problems is the next step. Keep in mind possible solutions must be determined in the planning phase.
Resolving the Problems
Along with identifying the risks and how they will impact the project, our escalation process template also offers a place for documentation and resolution. This is called the issue management log and includes action steps, type of problem and how the issue will be resolved. In keeping with our software example, our issue management log would include:
Budget – Here the log determines at project start that if indeed budget overruns do occur, stakeholders or upper management agree to meet and approve additional funds needed.
Skill sets – Possible resources are identified to train or brought on board when an identified skill set is needed.
Personnel – The HR department promises not to pull staff until qualified replacements are available and are updated on the project scope, phases, goals and deliverables.
Printer Problems – The IT staff meets with hardware personnel to test printer problems and resolve them quickly.
Empowerment
When developing your project escalation plan, be sure everyone is aware of the empowerment issue. What this means is when a possible problem occurs, anyone can be the escalator and it doesn't require lengthy approvals or meetings to resolve a problem. Often an escalation area may not be resolved in one step; and if this happens, know ahead of time that additional escalations may be needed to solve the problem. For example, if the printer still won't print after the IT and hardware meeting, another meeting including those with higher skill sets on hardware and software may be needed to fix the problem. Many escalation plans developed early on can be lengthy, and often for large projects, that may be the best route. However, using our simple template is a great visual tool and can be shared internally and accessed via the company's shareware or via the communication plan. Bright Hub offers a sample communication plan for use on almost any project. If you're looking for sample forms and downloadable templates, check out Bright Hub's resource guide Over 50 Free Project Management Templates and Sample Forms.
References
Project Connections – Escalation Plan Template with Free Membership retrieved at https://www.projectconnections.com/index.html Image Credits: Risk Game - [Flickr/avyfain](/tools/Your halfway into the project and realize you should have developed a project escalation plan template at the project initiation phase. What can you do now? Here, Bright Hub offers a quick and easy template in an Excel format you can use in your planning phase to ensure when problems arise, they are quickly resolved.)