Guide to Performing a Gap Analysis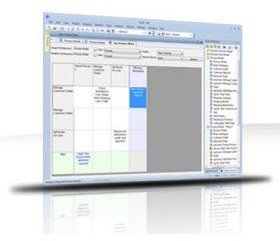 More than Conducting a Risk Analysis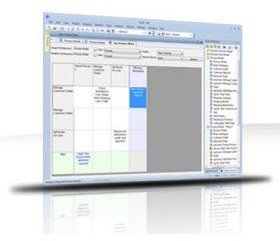 Your reputation as a project manager depends on your project team's performance. It is easy to shift blame for non-performance on economic tides and occasional human resources troubles. In the long run, the success or failure of projects will define your professional standing. It is here that gap analysis tools come in handy. Know where projects stand as they are still ongoing; make use of real-time benchmarking data and adjust the usage of human resources and capital. Most importantly, look at the gap analysis examples of others and learn from them. Of course, if you have never actually performed this evaluation of data on your own, it may seem like a tedious, labor-intensive and slightly confusing undertaking. Not so!
Gap Analysis – Explained!
A Sales Gap Analysis is an Assessment on Opportunities
Understand the reason why gap analysis can no longer be optional. Whether it is in the midst of project management, in sales, as part of an IT business, or in any other setting where actual performance and planned performance show a disconnect, the evaluation of data cannot be overlooked. Once you realize the crucial nature of this analysis, learning the steps makes sense.
Understanding Business Process Analysis Methods
How does this analysis process fit in with other established processes of today's business landscape? While you already understand the reason for the gap evaluation, it is useful to also understand how the analysis integrates with other processes currently in use. Note how gap analysis is a logical outcropping of benchmarks and leads to other processes – once completed.
Plan Projects the Right Way: Create a Detailed Spec List
Quality planning is every bit as important as resource allocation or benchmark adherence. Gap analysis factors into this aspect of the business as well. In fact, it is fair to say that quality expectations are heavy influencers of data used for analysis. Does your company have adequate expectations of its product quality? Are they too high? Close the gap – after a thorough analysis.
Understanding a Six Sigma Gap Analysis
Six Sigma projects thrive on statistical analysis. As a project manager, who may be unfamiliar with the gap analysis process or who may not have ventured outside traditional project management, you must recognize how analysis fits against this backdrop. Note the idiosyncrasies germane to Six Sigma and how they affect the analysis process.
A Sample Gap Analysis Explained
The easiest way to become familiar with the process is to jump right into the middle. A guided tour through a sample analysis shows how to take stock of performance and then compare it against a desired standard. Most importantly, notice how to chart success and failure objectively; drawing conclusions at this level underscores how to position a program better for future success.
Performing a Gap Analysis: Where Do You Begin?
Should you take a closer look at available risk analysis tools? Do productivity outputs hold the data you need for a well-done analysis? Find the starting point that promises the best results: A formulation of goals and objectives that the analysis then seeks out to meet and perhaps even exceed.
Different Ways to Approach a Gap Analysis
Now that you have a starting point, realize that there are a few standard approaches you can take to the process. Focus on currently available data, which is a standard gap analysis. If the project team is of issue, a SWOT analysis may make a lot more sense than merely a number comparison.
Easy (and Free) Templates for Performing a Gap Analysis
By now it is clear that a business gap analysis template would come in handy. To complicate matters, a project manager new to the task must realize that there is not one universally agreed upon form. Instead, the nature of the project and business dictate the type of template that will serve you best.
Gap Analysis Report Template – Word
A simple plug-in-the-data type of template, you may easily adapt this report to the nature of your business. If you are familiar with Word, usage is quick and easy. A busy project manager is sure to appreciate the fact that there is no need to learn a new software program to compile the findings.
For the project manager who prefers to use Excel over Word, this free template provides an excellent plug-and-play opportunity. Organize your facts and print out a comprehensive chart when you are finished. Note quickly where data is missing or perhaps requires a closer evaluation.
Free Template for a SWOT Analysis
The same holds true for the SWOT analysis. If you have decided that your gap analysis calls for a determination of "strengths, weaknesses, opportunities and threats," there is a template to organize the findings. A step by step guide highlights how to break down data that is not quite as easy to tabulate as benchmarked findings.
Gap Analysis Flow Chart - Creating a Visual Representation of Your Data
Facilitate a shift in your approach to project management by using the findings of your analysis. Once again, it is easy to get overwhelmed by the wealth of information. A logical grouping of facts—and a visually appealing display of the findings—makes it easier to highlight areas of needed improvement.
Implementing Projects the ITIL Way
Relying on the use of IT Infrastructure Library projects practices is considered the definitive way of saving resources. Implementation relies on benchmarking and gap analysis. If you are ready to go and get started on your analysis – but are unsure how to translate it into change needed for ITIL – the explanation of monitoring tool usage will offer a few possibilities.
Frequently Asked Questions about Succession Planning
Should you replace an outgoing project team member with the logical choice for the job? Succession planning plays a big role in staffing teams, but even here there is a place for analysis. Bridge the gap between the skills you absolutely need on the team and the actual skill sets from which you can currently draw. This usage of gap data may change the way your hire, fire and promote.
Using the ADKAR Model in Project Management
If succession planning is not part of your project team staffing concerns, use gap analysis data against the backdrop of the "Awareness, Desire, Knowledge, Ability, and Reinforcement" philosophy. Scrutinize existing team members for gaps that need to be filled. From there, improve your team's performance one member at a time.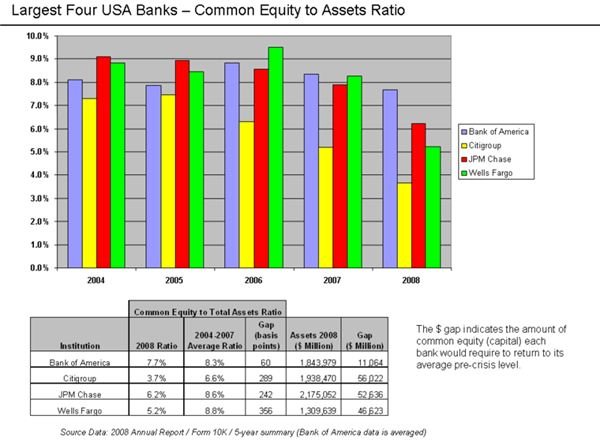 Has this guide to performing a gap analysis convinced you of the ubiquitous importance that this business tool has for your team? Whether you are dealing with quality control issues, have some project team member concerns or wonder how to make use of the tool for your particular business, this is one project management exercise you simply can no longer do without.
References