Is the Trend to Global PM Irreversible?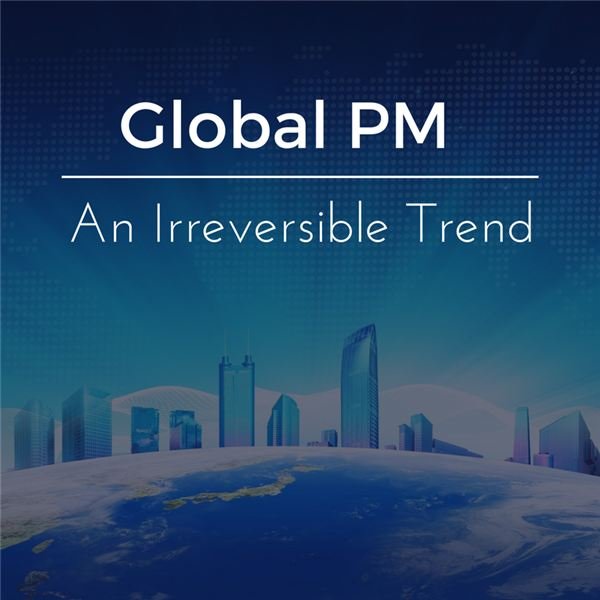 Where the Projects Come From
Projects come from organizations, whether government, commercial, entrepreneurial, or not-for-profit. Drilling down further, they come from various sub-organizations within these organizations, such as IT, manufacturing, marketing, construction, logistics, compliance, etc. Most of these areas face new and emerging challenges, requiring projects to address those challenges. Projects, by nature, tend to be on the cutting edge of change.
Technology, markets and trade generally drive the change that is occurring in this era. Here is how I see the macro trends shaking out:
Technology - The world is growing smaller as communications and system enable people worldwide to communicate, whether personally or via connected processes, more effectively.
Markets - Businesses are competing more globally than ever, more or less depending upon the product and industry.
Trade - Cross border trade, while seeing a dip in popularity in some ways, is here to stay simply because it makes sense economically. Most of the time it is win-win.
These trends point to a more global theatre of operations for the PM profession.
The Structure of Global Markets
Global markets are structured to account for strengths and opportunities for participants in the areas of natural resources, location, human resources, education and skill, physical and communications infrastructure, population and markets, cultural factors, government tendencies, and more. However, markets in general are more open than ever. Communications barriers are lower than ever. Logistics are better than ever. Buyer to supplier relationships are driven by a new economics that increasingly favors a global area. Regulators and other stakeholders are therefore more likely to let the economics influence and shape outcomes.
The Trend to Global PM Is Irreversible
There may be some up and down, but some of the key the drivers behind global organizations are technology, markets, and trade. These all favor global growth of project, thus continuing the trend toward global project management.
How do you see the trends toward global project management in your organization? What are the drivers?
This post is part of the series: Global PM (Virtual/Remote Teams/Team Building)
This is a series on Global PM that looks at the permanency, problems and future of global project management.