Can Global PM Teams Tackle Agile Projects?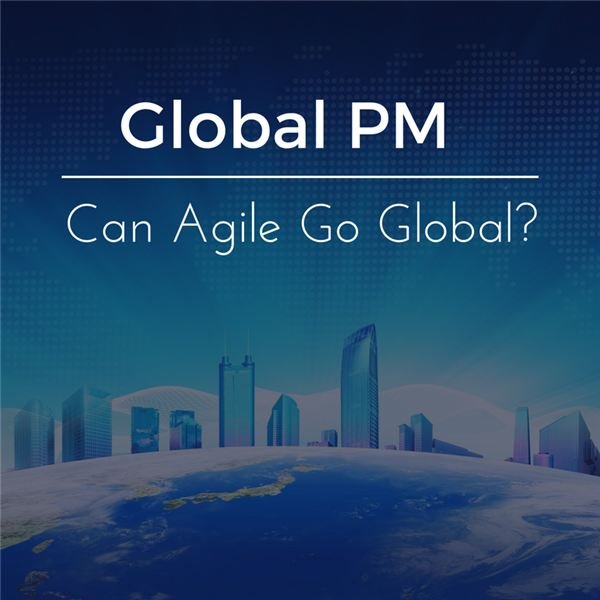 Key Drivers for Agile Success
Considering how the global trends in technology, markets and trade might affect agile projects, let's look at the key drivers of agile success. To do that, let's leverage and foundation agile framework - the agile and adaptive approaches for linking people, project and value as stated in the Declaration of Interdependence (see pmdoi.org).
"We increase return on investment by making continuous flow of value our focus." Organizations can make a deliberate choice to focus on producing value – and doing it efficiently. In most cases, the choice will include localized empowerment, where smaller groups of people can create value within carefully selected guidelines laid down by the global organization.
"We deliver reliable results by engaging customers in frequent interactions and shared ownership." Local empowerment is the only way to open the doors to engaging customers at this level. Organizations need to trust that this can and will happen – and set up systems for gaining feedback and even assisting this effort – and not prescribing solutions.
"We expect uncertainty and manage for it through iterations, anticipation and adaptation." Organizations need to distinguish between initiating lengthy strategic efforts and being open to setting a process by which teams can fail fast, learn fast and succeed fast. Being adaptable means building in flexibility to processes and plans in a balanced way that controls the scope and direction and facilitates learning to be shared upward.
"We unleash creativity and innovation by recognizing that individuals are the ultimate source of value, and creating an environment where they can make a difference." Empowerment is the key. Large, global organizations have the opportunity presented by scale, a large playing field and resources. It is entirely realistic – and even necessary - to combine this with empowerment at the local level by enabling these resources to be leveraged.
"We boost performance through group accountability for results and shared responsibility for team effectiveness." At first glance, it would seem easier to share success and failure on smaller teams. However, the tone can be set, at a global level within a far-reaching organization, to enable a "one team" approach that manifests itself on many teams, and even sets a one team approach across teams. One way to do this is to acknowledge that some teams may fail while others may succeed and to recognize that this is a natural outcome, so all need to share.
"We improve effectiveness and reliability through situationally specific strategies, processes and practices." A global organization especially needs to be sensitive to uniqueness in local conditions. It needs to draw an effective line between processes, procedures and structures across teams so that situationally specific opportunities can be embraced by the appropriate teams.
What specific challenges does your organization have in aligning your organization strategically but at the same time enabling local teams?
This post is part of the series: Global PM (Virtual/Remote Teams/Team Building)
This is a series on Global PM that looks at the permanency, problems and future of global project management.