Is Global Project Management an Irreversible Trend?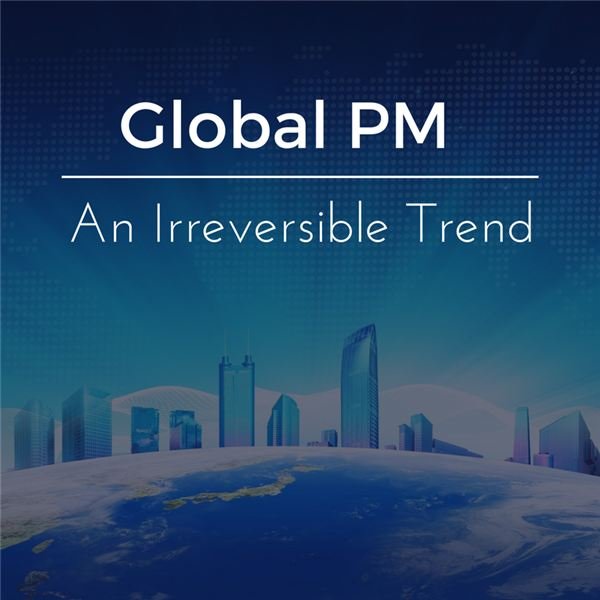 Project Management Trend Areas
Since this series focuses on global project management, I will focus on a select few areas that are trending worldwide in the project management profession. Specifically, there are meaningful trends in methodologies, certification and the range of influence of project managers.
Methodologies
As the project management profession has evolved, so have the methodologies. Initially the focus was on the basics of project management with emphasis on things like waterfall, software development life cycle (SDLC), and the like. Since then it has evolved to include agile approaches. Initially the agile approaches applied primarily to software, but that too has evolved.
The waterfall-oriented approaches have always applied well to infrastructure projects. However, more application-oriented projects, such as software development, are better matched with an agile approach, which allows adaptability to change. More recently, agile approaches are finding their way into a broader range of business applications, such as marketing and product development. This acknowledges the trend that business is moving faster and faster, and agility applied in many areas gives a company a strategic advantage.
Certifications
For project management, the Project Management Professional (PMP) has been the biggest followed by PRINCE2, which dominates in certain regions. However, I see Agile Project Management continuing to expand. This will be across the board with various approaches and certifications, as there are many flavors of agile to fit the variety of situations. I think that an increasing number of professionals in the project management field will opt for the Agile Certified Professional (PMI-ACP) certification since it applies so broadly and provides greater career mobility and versatility.
Broader Range of Influence
In many situations, project managers are expected to focus on keeping the project to a specified quality level, on schedule, and within budget. However, the focus has broadened, as organizations have wanted more from project managers. I believe this broadening with continue, as project managers have much to offer in other areas of the organization.
Here are some key areas of influence:
Managing other process initiatives, such as Six Sigma and ITIL.
As I mentioned above, agile is growing. Project managers will not only need to have skills in project management but the whole range of agile to choose the flavor or unique combination of methodologies.
Selecting the projects, a function of project portfolio management, is another key area of expanded influence for project managers.
In short, project managers need to develop more general management and strategic skills. By working at the interface of change within organizations, project managers are natural leadership candidates for the organization at large.
Do you see the scope of your job in project management expanding? In what ways?
This post is part of the series: Global PM (Virtual/Remote Teams/Team Building)
This is a series on Global PM that looks at the permanency, problems and future of global project management.