10 Top Quotes on Team Building To Inspire Your Team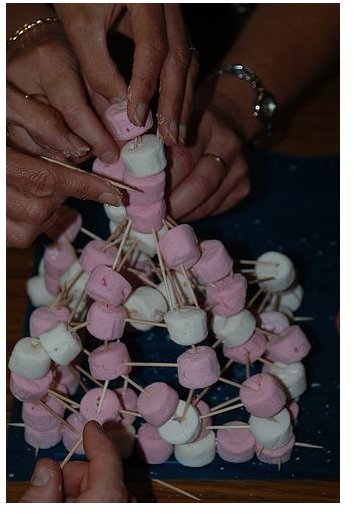 Japanese Proverb
**
"A single arrow is easily broken, but not ten in a bundle."
This Japanese proverb ranks amongst the greatest quotes on team building. An individual has inherent limitations. Working in a team allows effective division of duties, with each person undertaking what they are good at, and focusing on a specific task for maximum effectiveness. Working in a team also provides backup, whereas working individually means one is down and out, if something outside of the routine occurs.
Image Credit: flickr.com/Sue Hickton
Ken Blanchard
"None of us is as smart as all of us."
In another of the all time great quotes on team building, Ken Blanchard sums up the essence of teamwork. As the common adage goes "two heads are better than one", teamwork allows people to share their ideas, leverage the inputs of different thinking patterns, and discuss the viability of such ideas in the light of diverse experiences, of the different team members. This quote makes evident the power of synergy.
Stephen Covey
"Interdependent people combine their own efforts, with the efforts of others to achieve their greatest success."
Stephen Covey, the bestselling author of the Seven Habits series and famous for Stephen Covey motivational quotes, provides a powerful definition of teamwork. Teamwork allows people to pool their talent, resources, and insight for mutual benefit. The results of such joint action are greater than the results of individual actions taken separately.
Michael Jordan
"Talent wins games, but teamwork and intelligence wins championships."
Michael Jordan, the professional basketball player, speaks of the sports arena, but the philosophy of this quote extends to teambuilding in any aspect of life. Individual talent can bring success, but such success remains limited and does not stretch beyond a certain point. Teamwork, or the active cooperation and involvement of others, are indispensable to attain greater heights.
Henry Ford
"Coming together is a beginning. Keeping together is progress. Working together is success."
Here Henry Ford sums up the different stages of team development brilliantly. Like-mined persons coming together in a team, is the first requirement for success. The bedrock of success lies in such people resolving their differences and focusing on a common goal and values. Ensuring that such common goals and values withstand the test of time, and apply during times of actual performance, is what distinguishes a successful team from a group of individuals.
Margaret Mead
"Never doubt that a small group of thoughtful, committed people can change the world. Indeed. It is the only thing that ever has."
Margaret Mead, the famous American cultural anthropologist, provides a point to ponder while describing what makes for a highly effective team. The people behind most landmark events in the world, whether in the political space or the economic space, are neither individuals, nor large groups. Rather, teams of a few people dedicated to their cause and committed to seeing it through, and working by trusting and helping one another, without trying to attain individual glory, that has always made a difference.
Lee Iacocca
"I have always found that the speed of the boss is the speed of the team."
Lee Iacocca, immortalized for his revival of the Chrysler Corporation, makes some startling observations on the power of teamwork. In this Lee Iacocca quote, which ranks amongst the most famous of all team building quotes, he makes an honest appraisal of the driving force behind successful leaders. The relationship between a leader and his team is mutually beneficial. A good leader brings out the best in the team. A study of management literature also reveals that successful leaders invariably have a strong and efficient team, to the extent that the performance of the team at its very best, propels a leader to the top.
"A major reason capable people fail to advance, is that they do not work well with their colleagues."
This is another famous Lee Iacocca team building quote, that makes another frank and blunt assessment of the importance of teamwork. Talent is not scarce in the world, but success remains rare. In fact, many talented people find success elusive. Lee Iacocca pinpoints the underlying reason for this, as the lack of ability to work well their colleagues. Individuals who remain mired in their own work fail to provide support, or get the support of their colleagues, when success rests on a collaborative effort, where each individual leverages their talents through a joint effort.
Image Credit: flickr.com/showmeone
H.E. Luccock
"No one can whistle a symphony. It takes an orchestra to play it."
H.E. Luccock, a rather low profile bishop of the Methodist Episcopal Church, provides a high impact quote on the indispensability of teamwork. He drives home the fact that teamwork is indispensable, for no matter how talented or hardworking an individual may be, it is impossible for individuals or ordinary groups to accomplish some tasks alone.
Norman S Hidle
"A group becomes a team when each member is sure enough of himself and his contribution to praise the skill of the others."
Norman Hidle sums up the key characteristic of a successful team. A group develops into a team when the team members become confident of their own abilities and position, to the extent that they start to help others, and praise them for their achievements. This reasoning has a strong foundation in basic human psychology, that people unsure of their own position or future tend to concentrate inward and remain self-focused. Team leaders would do well to ensure that individual team members reach self-actualization, so that they actively support the work of others in the team.
Good team building quotes serve not just as inspiration for team members, but also powerful pointers that aid team development.