10 Ways to Demonstrate Creative Leadership on Your Next Project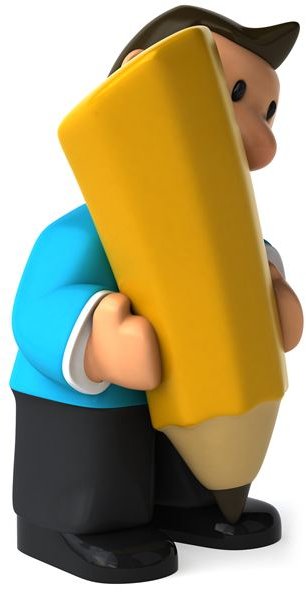 The Case for Creative Leadership
According to a study conducted in 2010 by IBM, Capitalizing on Complexity: Insights from the Global Chief Executive Officer Study, creativity is the single most important leadership competency for dealing with the volatile, uncertain and complex world in which we live.
The takeaway for project managers hired by these companies: Understand what creativity is and how to nurture it in themselves and their teams.
Ten Best Practices
You may take advantage of some inherently creative activities, such as brainstorming. But, you can't stop there. Creative leadership requires a commitment to an environment that encourages idea expression and implementation of good ones in every phase of the project. Below are ten best practices a project manager can take to achieve this goal:
1. Stimulate idea generation. Not just through a typical brainstorming session as a project gets underway, but during every stage of the project. Ask for ideas often. Pose open ended questions that will result in many possible solutions. Put out a suggestion box. Institute a "creativity break" where team members can think of and review ideas that will be discussed at the next team meeting.
2. Protect idea owners. It is risky to set forth a new idea…one that can brand you as out of touch or just plain "crazy." Establish ground rules for brainstorming sessions (or any group discussion) that ban "idea-killer" statements. Post the rules and enforce them. If some members are hesitant to speak up, consider taking a break for individual thinking sessions and then return to a group session and see if more ideas result.
3. Encourage preservation of ideas. A PM can do more than provide lip service to this one. Pass out note cards to record ideas, send out an email reminder, decorate a bulletin board with an inspirational theme or discuss the use of mind-mapping to record information. A private on-line message board may also be appropriate for your team. Does everyone know how to utilize the note function on their email program or PDA?
4. Promote good ideas. It takes courage to stand behind ideas that many others feel are not "safe." But, what if the idea is a truly innovative solution that will move a project forward by leaps and bounds and not just inch it along? Creative leadership calls for the PM to evaluate these types of ideas, consider the risks and then lobby hard for implementation if appropriate. Diplomacy and finesse is required to gain the support of stakeholders and others that might be very risk averse.
5. Broaden the team's knowledge base. Provide diversions from regular work activities…and the activities don't have to relate to the current project. Have a retreat, attend a seminar, hold a lunch and learn session and pass on reading material that is outside the scope of the current project. Challenge team members to step out of their comfort zones and tackle new tasks. A creative idea often results when old habits and behaviors are put to use and questioned in a new situation.
6. Employ diverse teams. Hire team members with diverse backgrounds and viewpoints. In addition, arrange for a variety of interactions, such as cross-functional team activities, gathering data by visiting other departments and bringing in speakers from outside the company.
7. Invest in inspiring workspace. In spite of the budget constraints you are under, there are things you can do to make the workspace conducive to creativity. Encourage individuals to personalize their areas, change the seating arrangement periodically, add a unique object for all to view and provide a group space for collaboration.
8. Recognize and reward creativity. Team members will notice what you pay attention to and act accordingly. Praise creative contributions. Short on money? Employ budget-friendly reward and recognition ideas that are tied to creative efforts.
9. Provide stress-management resources. Creative team members crave difficult challenges. Difficult challenges can be stressful. Stressed employees aren't creative. Help employees maintain balance and offer support when necessary.
10. Model creativity skills. One of the most important things a PM can do is walk the walk. If your team sees you generating ideas, writing them down, asking questions, sharing information and exploring possibilities rather than immediately striking them down…basically, embodying practices 1 - 9, then creative leadership will abound and the entire project will reap the benefits.
References and Resources
Image Credit: https://www.sxc.hu/photo/1262267
References:
Capitalizing on Complexity: https://public.dhe.ibm.com/common/ssi/ecm/en/gbe03297usen/GBE03297USEN.PDF
Epstein, Robert. The big book of creativity games: quick, fun activities for jumpstarting innovation. New York [etc.: McGraw-Hill, 2000. Print.
Thompson, Charles. What a great idea! 2.0: unlocking your creativity in business and in life. [Rev. and updated]. ed. New York: Sterling Pub., 2007. Print.
This post is part of the series: Creativity Resources and Strategies
Learn how to inspire creativity in yourself and others with this series of articles that includes a free downloadable action plan for personal development, creativity exercises, strategies and general tips.