Why You Need an OSHA Approved Safety Plan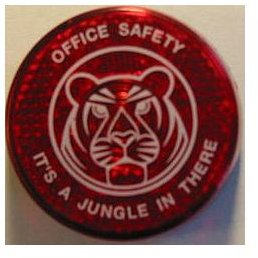 Why You Need It
OSHA, a division of the US Department of Labor requires ANY workplace to be a safe workplace. In an office setting, project managers should know that things like electrical wires, wall or roof leaks, stairs, and other places in the office need to be free from safety hazards. As a project manager, you need to know why you need an OSHA approved safety plan to protect co-workers and team members at the office.
When you think of OSHA, the first thing that comes to mind is the industrial or construction industry. While the dangers in the construction field may be higher than an office setting, it doesn't mean you can skip the safety plan.
Writing and implementing an OSHA approved safety plan is easier than you think. You can choose the route of browsing the Internet for companies that will design a plan that is specific to your workplace or follow the easy steps in this article to create your own safety plan.
How To Begin
Every project manager should use these tips on implementing a safety plan at the office:
Visit OSHA's website - Here you'll find required safety posters that must be placed in an area accessible to all employees. For example, Job Safety, It's the Law, is a poster every office should post.
Create a safety team - Assign two to three co-workers to help create and implement your safety plan.
Templates - Use OSHA's Sample Safety and Health Program to help your safety team get started.
Safety meetings - Have your safety team set up quarterly safety meetings where every co-worker is required to attend to discuss workplace safety. Make these meetings no only informative but a venue where team members can ask questions or offer safety suggestions.
Safety team - Have the safety team implement safety from the written safety plan.
Call your insurance carrier - Most insurance companies who provide your business with liability insurance coverage have free videos and pamphlets on how to stay safe in the workplace. Call your insurance agent and ask how to obtain these and utilize them at safety meetings.
Revisit safety - Utilize OSHA's Effective Workplace Safety and Health Management Systems to help you stay on top of safety in the workplace. You can find this template to help your safety team in our Project Management Media Gallery.
Record keeping - No matter what type of business you're in, it is the law to fill out and post OSHA's 300 Form. This simple form shows a record of any safety related accidents. Failure to post this form each year will cost your company OSHA fines.
Make it mandatory - Just with any policy or procedure in your office, as project managers, you need to be able to understand, enforce, and make your safety plan mandatory.
Network - Use your project management networking skills to see what other managers are doing. Hold a luncheon or seminar and invite local safety experts.
Visit local Department of Labor - Many OSHA safety posters that are required can be found at your local Department of Labor office. Have one of your safety team members take a trek to their office to obtain everything you need to implement and improve safety at your workplace.
Be an informed project manager when it comes to safety. By delegating your safety plan to a safety committee, you'll find out quickly why you need an OSHA approved safety plan. Let your safety committee be your guide and make sure every co-worker stays informed and is knowledgeable about how to handle safety hazards at the office.