Why Use Clipart?
Presentations for project management can come alive with the right clipart. You can better illustrate your point and you can humor the audience through using the right project management illustrations.
However, project management clipart is not easy to come by. If you perform a Google search for the phrase, "Project Management Clipart" you are unlikely to find the quality clipart you are hoping for. With some ingenuity and persistence, you can come up with the perfect clipart for your project management presentation.
Best ideas include looking at general clipart, having a professional illustrator create custom clipart for your work, and using Flickr or another image-sharing website to find great clipart for your work.
The Overwhelming Plethora of Clipart Available on the Web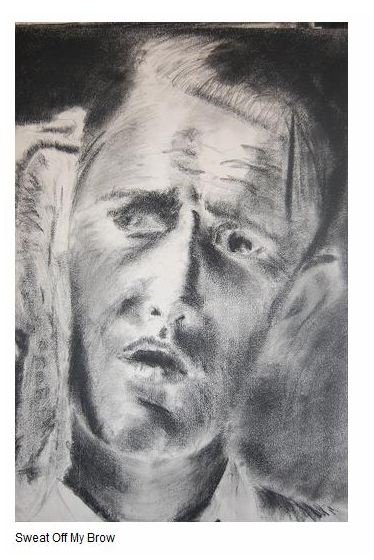 You may feel much like the gentleman on the left when you go searching for clipart on the internet – there are so many different choices and websites available! While there are many websites available for clipart, only two on the first Google search page for "project management clipart" are actually geared toward this specialty: NVTech and CoolClips.com.
Some of the best general clipart resources online include:
Clipart Books
If it weren't enough that there were so many options available online, many books feature high-quality clip-art. Moreover, some of these books don't even require that you have a scanner because they come with CDs of electronic clip-art. One of the best-known series of clip art is Dover's Ready to Use series. Books in this series of particular interest to project managers for project management presentations include:
Dover isn't the only manufacturer of Clipart books. Other CDs are also available. Take a look at your local office supply store for these – often you can find a disk with 1000+ clipart images for between $5 and $10.
Custom Clipart
If you are a project management consultant, or if your company presents at trade shows and other public venues, you may want to look into having custom clipart created for your company. The benefits of doing this include:
No one else will have the same clipart as you or your company
You can have specific project management clipart created by the artist or graphic designer
Your project management clipart can contain your company's logo and color scheme
The illustrator or graphic designer can tailor your clipart to your needs for the presentation.
If you do a web search for custom clipart, you will find that many companies and individuals are willing to provide this service. Among the best of these results are:
Stan Levine at Stanimation Productions – specializing in fine art, caricatures, and comic art for clipart, most illustrations are hand-drawn.
Art-Builders.com – most illustrations are computer-generated.
Glyphics Designs – an online warehouse for graphic designers.
JRG Media – specializes in turning photos and specifications into great clipart.
No matter what option you choose for obtaining your clipart for your project management presentations and documents, you will find that including clipart will liven it up. So go ahead–don't be frustrated when it comes to finding the perfect images to help convey your message. You can find expressive project management clipart that puts zing into your presentations whether you look on the web, in books, or through custom vendors.