Why You Need the PMP Graduate Credit Credential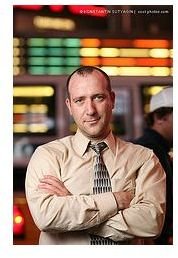 Becoming a PMP
PMP stands for project management professional. By earning this credential, you gain not only national but global recognition for your project management knowledge. The Project Management Institute (PMI) offers the PMP exam at various times throughout the year.
According to Grail Project Management, the Project Management Institute has "over 240,000 members in 125 nations and consist of leaders, educators, executives, and practitioners involved in every aspect of project management."
The PMI project management professional credential is indeed a healthy credential to obtain as it can often make the difference when applying for project management jobs or choosing the right candidate for a manager job.
A PMP credential can also help you manage projects more effectively as your are trained with a focus on the PMI's Guide to the Project Management Body of Knowledge or PMBOK covering nine management areas including:
Project Integration
Project Scope
Time Management
Cost Management
Quality Management
Human Resource Management
Communications
Risk Management
Procurement Management
A person achieving the PMP degree is considered a quality manager with excellent skills and knowledge.
Obtaining PMP Graduate Credits
The Ultimate PMP Prep Guide offered by PMI defines eligibility in order to take the PMP exam as follows:
Educational Background – A high school diploma or associate's degree or global equivalent. Or, a bachelor's degree or global equivalent.
Management Experience – Five years or 60 months of non-overlapping management experience where you spent at least 7,500 hours managing projects. Or three years or 36 months of non-overlapping management experience with at least 4,500 hours of managing projects.
Management Education – Thirty-five contact hours of formal education.
Paying for and Passing the PMP Exam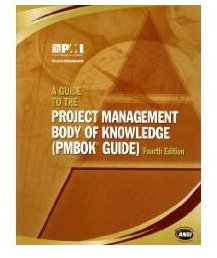 The Project Management Institute does require a fee to take the PMP exam if you meet the PMP graduate credits or credentials. The fees are based on whether you are a member of PMI. A cost of an annual membership to join the PMI is approximately $130 and for an additional charge of $20-$35 you can join a PMI local chapter.
Non-PMI members are charged $555 to take the PMP Exam and PMI members are charged $405. Most PMI members who have taken and passed the exam recommend joining the PMI if only for the research materials provided, such as a free copy of the PMBOK.
Many online and onsite companies offer help to pass the PMP exam. While you also pay a fee to these companies to aid you in passing the test, most of them do offer a guarantee of some sort. Some companies will pay for you to take the test again if you fail, while others will offer you free credits to take additional project management courses at their organization.
A little research into the PMP graduate credit credential does point out that it's best to obtain some education prior to taking the exam and it's a good idea to find a company that is recognized as a training partner of the Project Management Institute.