TrackerSuite.Net 3.6 Review - Is This Program the Right One for Your Project Management Needs?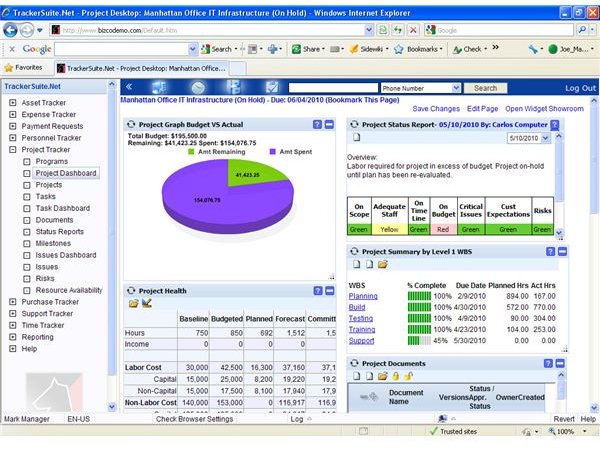 What Is TrackerSuite.Net 3.6?
In 2009, I reviewed a project management software program named TrackerSuite.Net. While I thought the program had a lot of potential, I also felt that this previous release was not as easy to use as it could be. Well, the makers of TrackerSuite.Net at Automation Center have taken this into account and they have released a new, easy to use version of this project management software suite. What makes this software suite so neat is that as with Microsoft Office products, you can perform a multitude of functions and complete tasks within a single software program. TrackerSuite.Net is meant for enterprises, and everything in the software serves as a tracker. What makes this program tick? Find out in this review of TrackerSuite.Net.
Installation and Setup (4 out of 5)
TrackerSuite.Net is an enterprise software. This means that in order to purchase the program, you will need to work with an Automation Center to set your program up. This isn't necessarily a bad thing, of course, because you will be sure that the program runs to the best of its abilities, and it will be custom tailored to your needs as an organization. From this standpoint, the installation and setup should be quite streamlined once you've decided to purchase the software. Should you wish to evaluate the software before making a financial commitment, you will have that option as well. The program is web-based, so it is delivered to customers on demand, making it light-weight and ensuring the program does not use up too much memory.
Ease of Use and New Features (5 out of 5)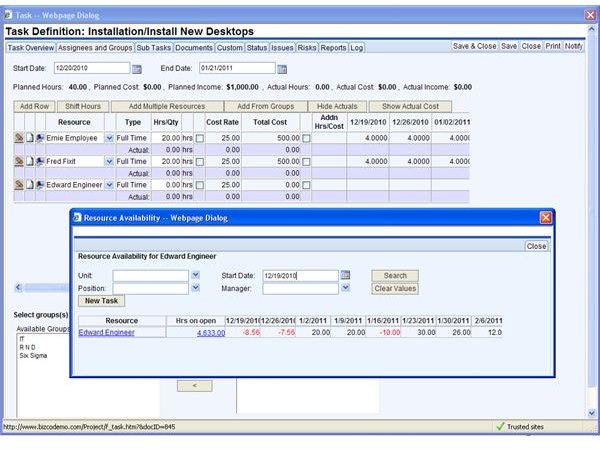 Here's where TrackerSuite.Net really shines. The design team of the program really took it to heart that creating a program that has a lot of functionality, and yet is easy to use is valuable to project managers using project management suite software in an enterprise environment. The program is all set up in a Web app where users can send e-mails to anyone who is a part of the project. The creators capitalized on Web 3.0 features to give users the Web 3.0 experience where you can add tables, etc. The program also includes a spell check feature so you never have to worry about misspelling that word again.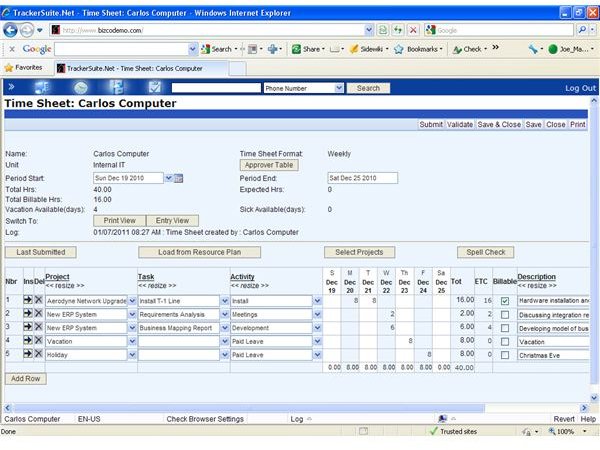 Moreover, the program is completely customizable and features a portal where users can deploy links selectively. You can have your team along with project manager control who is able to view and participate in different areas; this gives users great project security. Project managers or stakeholders involved in the financial aspects of things can do sophisticated budgeting without worrying about members of the team seeing private data. Depending on which role your job has been defined in the program, you will see a different screen that is customized to show only the information you need to be productive.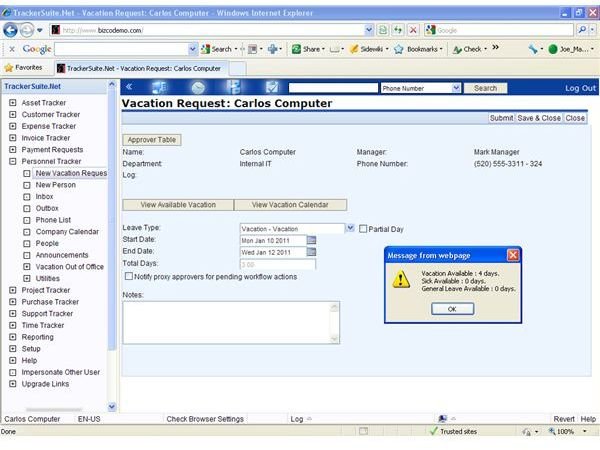 Another great new feature of TrackerSuite.Net is the ability to track the vacations of employees through the vacation request form. This makes it easy to determine which resources are available to work on your project.
Finally, one of the best additions to the program has been the addition of mobile support. There is a growing trend for mobile applications in computing. By being able to e-mail, download data onto a mobile device, and access project information from any device that has been Internet enabled from around the world, employees are no longer chained to their desks while managing projects from this robust yet lightweight application.
User Support (5 out of 5)
Another area where TrackerSuite.Net 3.6 really delivers is in user support. Should you have any problems, the Automation Center team is there to help you through your difficulties and get you back on track. The team responds quickly to e-mails, and they will work with you through a conference call to show you how to use the program.
Is TrackerSuite.Net for You?
The conclusion of this TrackerSuite.Net 3.6 review is that the program is an outstanding project management option for large companies and enterprises. This program is the perfect solution for organizations that are heavy on project management and need a way to track all the different resources, projects, and budgets a company may encounter during the course of its existence. TrackerSuite.Net is not for small businesses or freelancers because the program offers more features than they would need.
Resources
TrackerSuite - https://trackersuite.net/
All screenshots courtesy of Automation Center - https://www.trackersuite.net/index_tsnet.html