Review of TrackerSuite.Net: Integrated Web-Based Project Management Software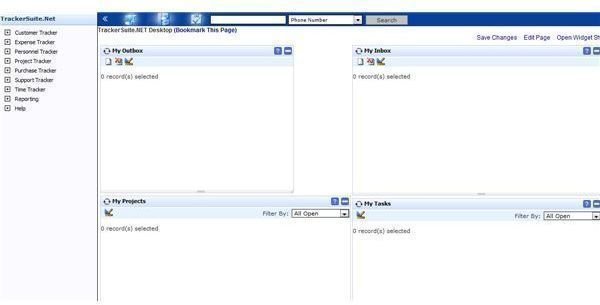 What Is It?
TrackerSuite.Net is a cluster of web applications that have been integrated with one another with the hopes of simplifying the jobs of project managers when it comes to managing projects, tracking costs, task management, etc. The program is available for use on any computer, and it integrates with email. When the license has been purchased, the creators of TrackerSuite.Net include the source code so that you may customize the program according to your needs.
Installation and Setup (4 out of 5)
TrackerSuite.Net is comparable to other programs available, like Clarizen and Central Desktop, in its installation and setup. All that is needed is registration on the site for access to a demo allowing you to evaluate the product free for thirty days. All you need to start using TrackerSuite.Net is to type in your name, address, email, and other relevant information on the forms page. The creators of TrackerSuite, Automation Centre, will then contact you with further information. It is very important that you use TrackerSuite.Net in Mozilla Firefox or Internet Explorer. Google Chrome was not compatible at this writing; if you typically use Chrome you may have to switch to one of the other browsers.
Ease of Use (2 out of 5)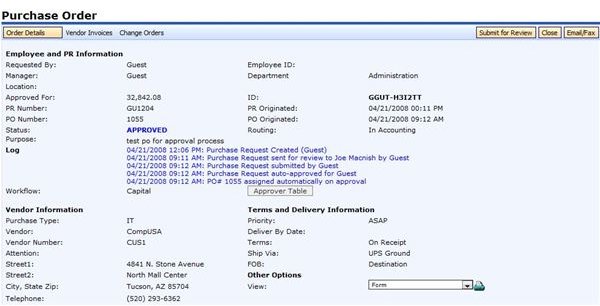 I found TrackerSuite.Net to be a little more difficult and less user-friendly than some of its competitors, though it isn't as difficult to learn as some of the other programs on the market. When starting up TrackerSuite.Net, you have a sidebar on the left with the different programs available and a dashboard screen on the right. I found in my trial of the program that the screen would periodically freeze. This potentially could be quite frustrating to someone planning - especially a complex project. Until I looked in the help page material, I did not know how to enter in forms on the page. You will definitely want to click on "Help" for each page of the program so that you can be walked through the program.
Features (3 out of 5)
TrackerSuite.Net contains the following project management applications, integrated for web-use:
Project Management - you are able to track the project and assign tasks, track the budget and more.
Help Desk - This allows you to create support services and track performance of your help desk department
Time Reporting
Expense Reporting
Purchasing
Check Request Automation
Invoicing
Asset Management
Resource Management
Reporting
TrackerSuite.Net does offer an impressive array of functions, and this counteracts the difficulties in learning the programs, especially for companies that require a an integrated project suite. The program seems as though it is customizable depending upon your needs, something to discuss with the Automation Centre representative when you discuss what your requirements for the software will be.
Support (3 out of 5)
TrackerSuite.Net has an integrated help file that gives explicit instructions for utilizing the program. Also, with membership, the makers of TrackerSuite.Net provide support to their customers.
Is TrackerSuite.Net For You?
TrackerSuite.Net is a program for you if you are a large corporation, already established business, or mid-level company. Pricing information could not be found at this time on the website, leading me to believe that this program is highly customized (and thus, for accurate pricing you will want to speak with a representative of the company). I wouldn't recommend this as a first project management software suite or to new or small businesses.