What Is Microsoft Project Used For?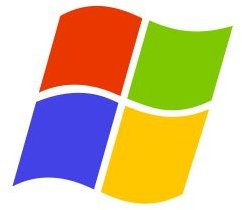 From Task to Project…
The person who decides to buy Project 2010 is someone who micromanages a series of related tasks called a project. This manager wants
to understand everything about the tasks from their inception, to their scheduled date of undertaking, to their cost, to their final date of completion. In recent years, Microsoft created its Project software—up to and including the latest 2010 versions—so that managers can go from step to logical step in completing their tasks—aka the project, as it has come to be called.
What Is Microsoft Project Used For?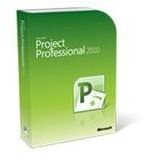 Many project managers work as the autonomous authority on a project. Like a symphony conductor, this type of manager orchestrates everything that goes on, but he or she will be the only one who sees the whole picture. This one manager examines minutely everything about the project:
Progression of tasks
Workers' hours and salaries
Costs of equipment and supplies
Keeping progress on schedule
Budget overruns
This type of manager is not interested in sharing his analysis or accepting input from stakeholders or sponsors. For him, Project 2010 Standard fills the bill.
Many other people share what's going on with everyone involved, and they put the project files right out there—through networked computers, on the company Intranet, or uploaded via a functional software applications such as Microsoft SharePoint or Project Server. Project enables people to cross the boundaries of time and location resulting in a collaboration and, ultimately, successful project conclusion. Project 2010 Standard can be made accessible on networked computers, but only Project Professional 2010 can be uploaded for widespread sharing. This latter process refers to enterprise projects.
What are the benefits of networked or enterprise projects? People can interact practically in real time to communicate about project tasks or put their own spin on a project. Project Professional 2010 provides this access to organization and communication whether the members of the project team work at one location or at multiple company or stakeholder sites.
Often multiple projects are in progress and organized in what we refer to as portfolio management. Project really shines when used for portfolio management. When multiple projects are ongoing, people's assignments or resource availability and expenses can be tracked and allocated among several projects at once. However, it does require the purchase of a license for each participant in order to realize this type of organized collaboration. There is also a Project Viewer download that hasn't been rated by users at this writing (see Resource section).
Give Project Some Attention…
If you really want to harness the full potential of Project 2010, and assuming that you are a business manager, supervisor, or project manager, do you need to hire an administrative person who will keep Project updated? Project can only provide its plentiful reports on a regular basis if it knows when tasks are completed and at what cost. Somebody has to input all that data, either a dedicated project manager or an admin, so that decisions can be made: If someone is going to work overtime, shouldn't it be the person who earns less money? When a task is completed, shouldn't someone be entering how many of its budgeted hours were used? What happens if a specific task is deactivated? Project provides many great reports—but it will not create tables if there is no data available to interpret.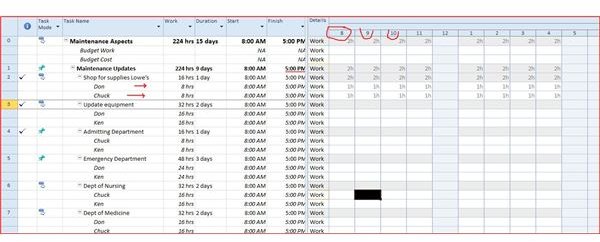 …And Go Baby-Stepping Your Way Through Your First Project
Other managers take baby steps to become familiar with Project. They start off by just scratching their heads and wondering, "What is Microsoft Project used for?" Maybe for the first project they jot down a list of tasks in another type of software. This list can come from an e-mail received or a "laundry list" of chores typed using Word or Excel. Then the manager can even cut-and-paste his list into one of Project's many task sheet views or use another method to export Excel files into Project.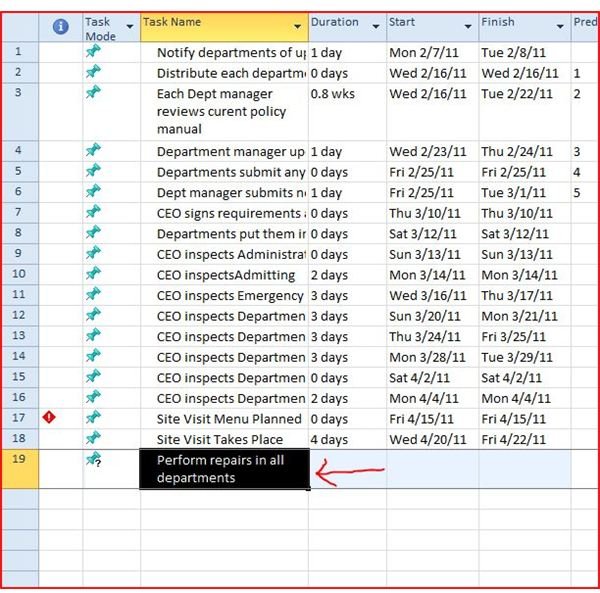 Please continue on page 2 for more about What is Microsoft Project Used For?–including a view of an Excel pivot chart created from Project data.
So When Should You Use Project?
When you have a series of steps to accomplish, and you want to maintain an order or sequence to your steps, you should use Project. If you want to track time or people or money throughout the completion of a project, then you need Project. If you want to apply a company- or enterprise-wide resource pool, Project can do that for you. Likewise, you can create a calendar that fits your company—once and one time only—and incorporate it into every new project.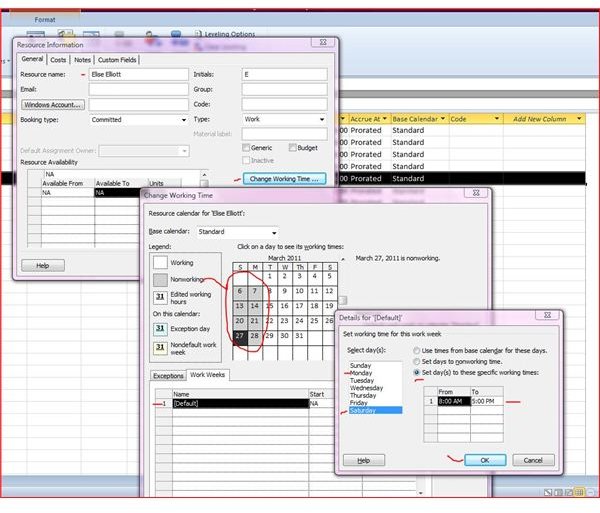 If you discover that a series of tasks fits is actually a part of a larger project, you can move that series into Project as a subproject. Many managers love the way that Project can automatically schedule the tasks of your project. Others like to have that hands-on experience. You can even create Excel pivot charts (and more!) from Project with just a few clicks of your mouse.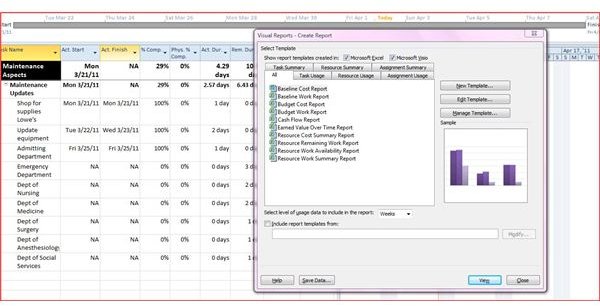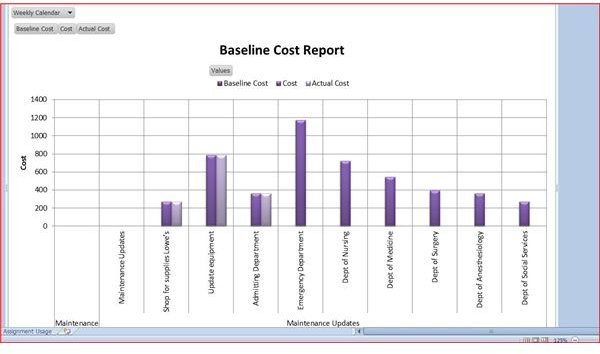 A Caveat: Project Looks Like Excel
This writer often regrets that Project's appearance is so similar to that of Excel: They are nothing alike, but the similar appearance will lure users into trying the same formatting with Project that works with Excel. It's difficult to escape the tendencies to hide a column in Project the way you would hide one in Excel. You cannot copy and paste or drag and drop in exactly the same way. Even tabbing across columns à la Excel cannot be done in Project. Admittedly, however, no other format would provide the ease of calculation and comprehension that's available in Project.
Some PMs feel that Project has too many bells and whistles. Those who crave Excel's straightforward ability to sort or otherwise organize data might find useful this writer's Excel Project Management Worksheet—a workbook, actually—available as a free download in Bright Hub's Project Management Media Gallery.
Basic Training
You don't really need extra training for Microsoft Project. Microsoft's Help options are pretty thorough and comprehendible. You might want to buy a book, like Project 2010 for Dummies or Microsoft Project 2010 Step by Step, and spend a weekend getting up to speed.
As you step up your project management skills to the next level, reviewing some of Bright Hub's many tutorials on Microsoft Project is well worth your while. You can also check out Examples of Microsoft Project Plans. And if you haven't purchased Project yet, why not download it on a free trial basis from Microsoft? You'll love its unique, intuitive fluidity.
Your comments on what you love or dislike about it will provide a great forum for discussion and an exchange of ideas about why it's used and what Microsoft Project is used for.
Resources
The author has written several tutorials about Project 2010 for Bright Hub.
Recommended Reading:
CNet: MOOS Project Viewer. https://download.cnet.com/MOOS-Project-Viewer/3000-2076_4-75012431.html
Chatfield, Carl; Johnson, Timothy. Microsoft Project 2010 Step by Step. Microsoft Press, 2010.
Muir, Nancy. Project 2010 for Dummies. For Dummies, 2010.
Images:
Microsoft logo from Wikimedia Commons, ZyMos.
Project Professional 2010 depiction from Microsoft's website at https://www.microsoft.com/project/en/us/default.aspx
Other screenshots created by author