Review of Copper Project, Web-Based Software For Project Management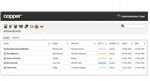 Time Keeping, Budget Management and More
Copper Project is a project management tool that allows for companies to track their projects, clients, files, budgets, reports, and contacts. This tool allows for easy learning (I was able to navigate through the demo with relative ease) and maximum communication. Copper Project is also intended to facilitate time keeping and budget management. You can also promote green office practices by storing documents on the network rather than printing them out.
Installation and Setup (4 out of 5)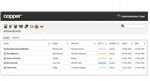 There are two options for Copper Project - either you can purchase a subscription to the program or you can download the program to your computer. Tech support is available for the custom installation. License holders also have the ability to modify the program so that it is customized to their business needs.
Ease of Use (5 out of 5)
Copper Project is extremely easy to learn and is intuitive to use. Graphic icons help users to navigate the program without too much effort exerted. Data entry is simple, straight forward, and form based. Events and activities can be color-coded or assigned special icons in order to promote efficiency. The projects screen lists all current projects, and it can be synced with iCal in only a few steps.
Features and Performance (4 out of 5)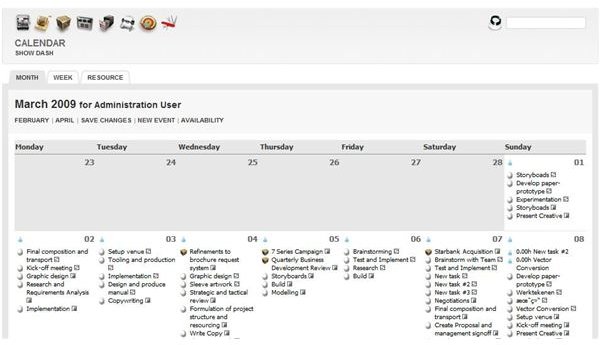 Copper Project features a personal to-do list, allowing users and project managers to review tasks from any time period based upon their selections. Issues can be flagged for follow-up and tasks are tracked as "Mine, Owed, and All," making oversight and productivity simple and straightforward. Time and comments can be added to each task, so that communication is facilitated among team members.
One of the truly outstanding features of Copper Project is the ability to upload and share files. This keeps companies from having the need to place files on a separate server, and it complies with the evolving green workforce standards. You can select whether you would like a file to be general or project specific with a click.
The calendar allows you to view meetings, tasks, and public holidays. It is shared by all program users. At a glance, you can see everything that must be completed for the month or for a week at a time.
Price to Value (3 out of 5)
Copper Project offers three different general programs and a custom enterprise option. For the Studio program, the monthly subscription rate is $49 per month, or users can download the program for $499. This will cover up to 10 users. The Corporate program runs $79 per month or $699 downloaded for up to 50 users. The Premium version is $149 per month, $999 for download and covers unlimited users. The program offers an excellent choice for small to very large businesses when it comes to project scheduling.
Overall Rating (4 out of 5)
While Copper Project does offer options for enterprises, the main market is small to mid-sized businesses given its pricing. This program is easy to use, and is great for businesses that require project management options but with tech-wary employees. The graphical interface makes this program not only helpful, but enjoyable to use.
For other comparable software, you may wish to read the following Bright Hub PM reviews: Central Desktop, Best Easy-to-Use Project Management Software, and MindGenius.