Comparing PRINCE2 Vs. PMI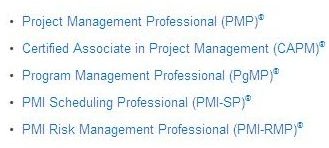 About PMI
Established in 1984, the Project Management Institute or PMI has approximately 500,000 members in over 180 countries. Its core values include project management best practices utilizing tools such as the Project Management Body of Knowledge (PMBOK) allowing project managers around the world to collaborate.
They offer up 12 global standards of project management along with 5 project manager certifications to aid their members using the PMI theory to achieve success at a high level. PMI has local chapters around the world and offers training and continuing education for members.
About PRINCE2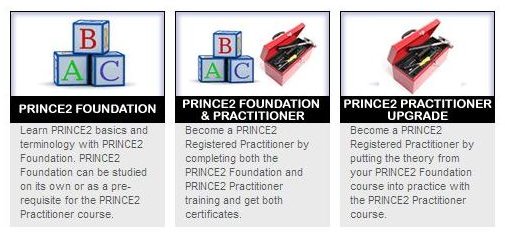 PRojects IN Ccontrolled Environments or PRINCE2 has been in existence since 1989 and was organized by what is now known as OGC or the Office of Government Commerce in the UK. First utilized by the UK government as a process-based method of best project management practices, its methodologies are now utilized in many countries in Europe.
Like the PMI, PRINCE2 offers two certification levels, the PRINCE2 Foundation and the PRINCE2 Practitioner. The organization also offers training and collaboration in nearly 150 European nations and focuses on business justification, an organized structural approach and users of the methodology learn how to manage projects in controllable stages while keeping the big picture in focus.
So, when it comes to PRINCE2 vs. PMI, since they are both organizations offering up the best ways to manage projects, what sets them apart and what are the real differences?
PRINCE2 Vs. PMI
Both of these project management organizations do have one goal in mind—successfully managing of projects and teams. PMI may be the better known of the two and through the PMBOK offers methods, tools and knowledge learning areas that help managers enhance project success. PRINCE2 on the hand is more process-based and focuses on the nuts and bolts of a project for streamlined success.
Some experts in the PM world say that you can't really look at PRINCE2 vs. PMI, but rather PRINCE2 vs. the PMBOK. In the PMBOK, knowledge areas are religion and the practice of each is based on long-term research on combining knowledge areas to successfully complete projects. PRINCE2 looks more at the best processes that are "recommended" for projects to be successful and achieves its best practices on a more controlled level—what should be done when, who should do it, etc.
PMI certifications can take quite some time to complete whereas PRINCE2 certifications can be obtained in only a few weeks via online and onsite training. Both are globally known, however, the PMI is more utilized in many countries, where PRINCE2 is recognized mainly in European nations.
PM knowledge experts argue that PRINCE2 can be used on projects of any size, whereas certain knowledge areas of the PMBOK can be implemented to achieve project goals. Those who hold certifications from PMI or PRINCE2 have often conveyed that having certifications from both organizations can be highly beneficial.
Technical Vs. Management
PRINCE2 uses stages, where PMI offers up phases in the knowledge areas. With PRINCE2, technical and management stages are two very different things—technical stages refer more to skills where management looks at project resources. Because PRINCE2, utilized first by the British government, focused on IT or construction projects, it looks more at an entire project rather than breaking up phases of a project as recommended in the PMBOK.
When it comes to PRINCE2 vs. PMI, is one better than the other?
Choosing Between the Two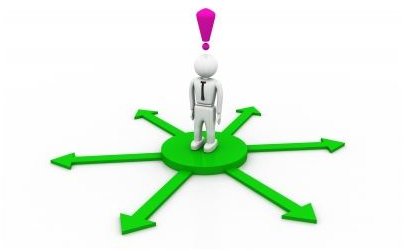 Much has been written on Bright Hub about the Project Management Institute and PRINCE2 and their best practices and certification levels. PMI offers 12 knowledge areas compared to PRINCE2's 6 variables—costs, timescales, quality, scope, risk and benefits, so indeed one could say they are comparable. The knowledge areas of the PMBOK are very similar to those of PRINCE2 so choosing which is best based on organizational specifics may not always be the only thing to consider.
When comparing PRINCE2 vs. PMI, the project manager should consider each this way:
PRINCE2 is in and of itself a total project management ideology. Two levels of qualifications are offered.
The PMI is a non-profit organization that produces the PMBOK and offers knowledge areas that should be utilized in all projects. Five PM certifications are offered.
Sound similar? If you compare any type of project management methodology, you will find the similarities and differences are subtle. So, which should you choose if you wish to enhance your project management career? Your best bet is to explore both the PRINCE2 methodology and the PMBOK knowledge areas to help you make the right choice.
References
PMI – https://www.pmi.org
PRINCE2 - https://www.prince2.com/
Max Wideman – Comparing PRINCE2 with PMBOK (2002) - https://www.maxwideman.com/papers/comparing/comparing.pdf
Screenshot - PRINCE2 Levels of Qualification - https://www.prince2.com/about-us.asp
Screenshot - PMI Certifications - https://www.pmi.org/Certification.aspx
Choices - FreeDigitalPhotos/renjith krishnan