One-Stop Guide to the Phases of DMAIC Used in Six Sigma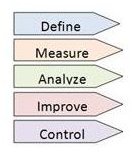 Six Sigma and DMAIC
First utilized by Motorola, Six Sigma is a methodology focused on improving quality and minimizing defects. There will always be discussions on which is best, Six Sigma or Lean; and is Agile a better way to go to ensure the end-user gets what he wants on a faster timeline? Some project management experts may say using Total Quality Management or TQM is more or just as effective as Six Sigma. However, there are loyal followers of Six Sigma including those whose goals are to achieve certification and be honored with the belts of Six Sigma from the yellow to the master black belt to the champion level.
The DMAIC phases of Six Sigma or define, measure, analyze, improve and control are old standbys and used more than other phases such as DMADV or DMEDI.
In the late 1980s, Motorola perfected Six Sigma and the DMAIC phases winning the Malcolm Baldrige National Quality Award. Other companies such as Ford Motor Company who relied totally on TQM have now switched to Six Sigma and are spending millions on training.
There are websites dedicated to those interested in the methodology including iSixSigma, and even General Electric totally dedicates a web page to defining and using Six Sigma. Even blogs are dedicated to the methodology where threads and forums are endless.
Hovering behind Six Sigma are the phases of DMAIC. Without them, quality projects using this methodology just won't work or achieve their final goals.
Bright Hub asked our project management team of experts to gather a collection of the best of the best to aid our readers in learning more about the phases of DMAIC and we hope you'll bookmark this guide, share it and refer to it again and again.
All About DMAIC
One can't fully understand Six Sigma, especially if he wants to use the DMAIC phases, without understanding what the acronym is all about. Our first collection of articles focuses on a guide and introduction to DMAIC written by Six Sigma Black Belt and Bright Hub writer Heidi Wiesenfelder.
Along with must-have introductory posts, we look at each phase in-depth along with the necessary steps and tools you must rely on in each phase in a five-part series on the ins and outs of DMAIC.
DMAIC Decision-Making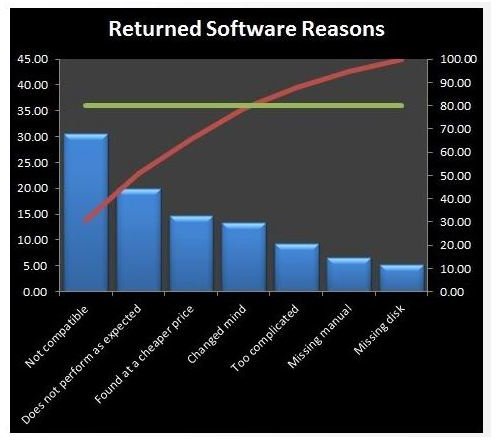 Lost on when you should utilize the phases of DMAIC? There are those who practice Lean and Design for Six Sigma (DFSS) and rely more on the DMADV (define, measure, analyze, design and verify) or DMEDI (define, measure, explore, develop and implement) phases but here, we answer questions on DMAIC only, such as is it really the heart and soul of Six Sigma and how to formulate your DMAIC process.
Using DMAIC requires some top decision-making skills, and Bright Hub can help with that too. In this next collection of posts we look at the decisions you'll need to make prior to using DMAIC including what to do when your DMAIC phases are simply going all wrong.
DMAIC Tools
Our DMAIC guide would not be complete without offering our readers some expert tools such as creating a SIPOC diagram and offering a project charter dedicated to the five phases of DMAIC.
Tools are often best when they are real-life examples such as the Six Sigma DMAIC walk-through we provide here. Never be lost on the widely used Pareto chart; we even offer a free template and teach you exactly how to make a Pareto chart in Microsoft Excel. Up next, we look at the control charts and other tools you need when utilizing the five phases of DMAIC.
Comparing DMAIC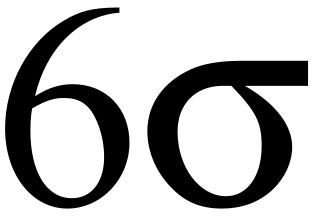 We want our readers to be well-versed on DMAIC and how it compares to its sister phases such as DMEDI and DMADV so we've rounded up three comparison posts to ensure you'll be on top of your game if a Six Sigma phase discussion pops up.
Learn why DMADV is more beneficial to Design for Six Sigma projects along with the similarities and differences in all three, DMAIC, DMADV and DMEDI.
Learning More About Six Sigma and DMAIC
We realize this guide to DMAIC is not just for Six Sigma users only and that some of our readers may want to learn more about the methodology including how to attain certification, the various types of belts you can achieve via Six Sigma certification and who offers the best online or distance training for Six Sigma. We wrap up our guide to the phases of DMAIC by defining Six Sigma roles.
Again, we invite you to bookmark this guide and if you have questions on anything about DMAIC or Six Sigma drop us a comment below and we'll get back to you as quickly as possible.
References