What Is In-House Outsourcing?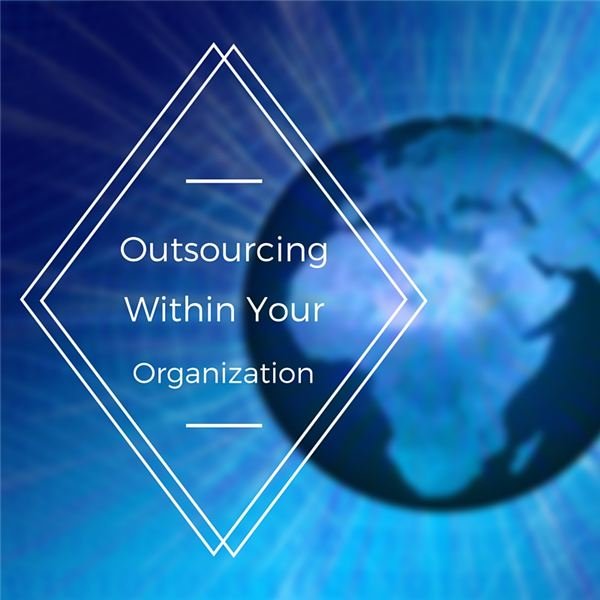 Outsourcing is a familiar and controversial topic, but it is nothing new. The topic of outsourcing often narrowly covered, focusing on technology-based outsourcing, typically to overseas contractors with a huge labor cost advantage. However, outsourcing is much bigger than that.
Many of the complexities of outsourcing have long existed - and still do.
In addition, many folks ask the question, "Should we outsource, or do it in-house?"
Naturally, while many do not think of in-house and outsourcing as going together, they actually can and do.
Yes, you can actually outsource your work in-house. However, it does have many of the challenges of any outsourcing arrangement.
Examples of In-House Outsourcing
Here are some key examples of outsourcing in-house:
1. You are in charge of a project to market a new product. Your company has manufacturing capabilities, product design expertise and a sales force, just for starters. The kicker is that none of this is under your control. In fact, you may even feel some pressure to use the in-house resources as your outsourcer.
2. You are in charge of a project to develop a new software application. Your company has an IT department that has software developers on staff, combined with supporting infrastructure, ready to develop your application when you just give them the word to move ahead. Again, you may feel a little pressure even to fill their backlog with work.
3. You are in charge of a construction project, and will have a multitude of subcontracting decisions to make. You also have an in-house staff of tradesmen in a number of key skill areas. Many subcontractors could do the job well, and maybe your in-house folks can too.
In all of these cases, outsourcing is what your project is all about. In its purest form, you simply have an objective and you need to figure out the best way to do it. At the core is the question, "Who will execute on the work of the project?" It won't be you or your immediate project management staff, so you must outsource it.
Deciding to Outsource In-House
In the end, it comes down to a strategic decision as to who will do the work. I would argue that, if you could look at it with a clean slate, you will be outsourcing the work no matter who does it and that you will simply use strategic considerations in your decision.
This post is part of the series: Outsourcing for Project Management
This four-part series looks at: at outsourcing in-house, outsourcing to a contractor within your country or region, outsourcing to a remote contractor outside your country or region and outsourcing on a personal or small business case.