The Top Ten Benefits of Planning in Project Management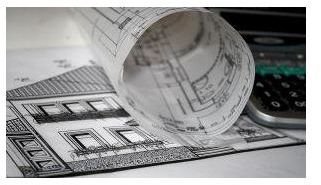 While Tony Stark in Iron Man wants to claim that running can come before walking, in project management it is best to crawl before walking, running, or flying with your project. Here's a list of the top ten reasons why it is best to take time to plan before getting a project off to a start.
10. Clear Objective
Knowing what you're aiming for creates the likelihood of reaching the destination. Without a clear objective, your project is doomed to fail. It will be difficult to determine milestones and even more difficult to prioritize tasks.
9. Risk Assessment
Know what rocks the snakes are under. Careful project planning includes performing an assessment of risk. By knowing what's at stake, you can avoid being bitten. One of our Bright Hub authors, Joe Taylor, Jr., has written an entire series of articles centered around Risk Management.
8. Milestones
You will be more likely to hit the important milestones because you have them scheduled and planned out. Missed milestones or forgotten steps can mean lost time – lots of lost time. Lost time equals lost money. Plan your milestones, determine how much time they require and schedule accordingly. Learn how to create a milestone by reading Project 2007: Creating a Milestone.
7. Resource Allocation
You will know which resources have already been allocated and be able to plan accordingly. Already allocated or overallocated resources can cause major project stalling. Avoid having your project come to a standstill by planning ahead of time.
6. Task Dependencies
You will know what tasks have dependencies and be able to schedule accordingly. Not knowing tasks means you do not know task dependencies. Not being aware of task dependencies leads you to a surprise traffic jam when it comes to getting things done. Read Project 2007: Working with Task Relationships to learn how to deal with task dependencies in your project schedule.
5. Communication
Planning facilitates communication. Your team cannot know what needs to be done if it's not written down. Moreover, important tasks and milestones will be missed and expectations will not be clear. Make things easy for your team. Take a look at our series of Best Practices in Project Management to see one project manager's take on the importance of communication.
4. Avoid Scope Creep
You can help thwart overtime. Without proper planning, your schedule will creep to a standstill and overtime will be imminent when the team has to scramble to get things finished for a client on time.
3. The Bottom Line
Your boss will appreciate that you have planned your project. Not only will he be aware of what the project consists of, precisely, but he will also know what your budget is, which resources you require, and when he can expect deliverables to be produced.
2. Client Appreciation
Your client will appreciate it. The client can be kept abreast of what to expect and when. He will recognize and appreciate your organization. He will know he is getting his money's worth.
And the Number One Reason to Plan your Project
Your team will know what's going on and what is expected of them. With clear objectives,scheduled milestones and a detailed task list , there should be no confusion about who is to do what. For a good overview of project planning elements, see creating a project plan.