How to Tell If There's Too Much Control in a Project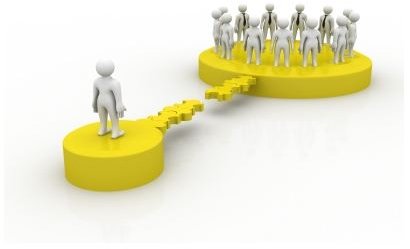 Who's In Control?
Businessman and CEO of General Electric Jack Welch once said, "Control your own destiny or someone else will." This statement can and often does ring true for some project managers. The life of a project manager can be a tough one—everyone's looking to you for guidance—unless you decide to assign too much responsibility to various teams or individuals, which is never a good idea. Is there ever too much control in a project?
Let's look at some examples where too much control can harm a project. Analyze these carefully to see if one of these describes you or your team.
Image Credit (FreeDigtialPhotos)
The Cons of Too Much Control in a Project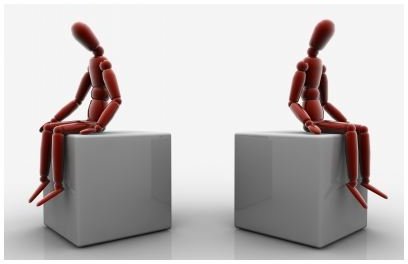 Even the Project Management Body of Knowledge (PMBOK) offers many control stages in a project including cost controls, budget controls, change controls, quality control, etc. With all these set controls that follow general project management principles, how easily can the project manager lose control?
Let's Give It a Whirl! – This project manager doesn't really manage (or monitor) anything other than perhaps picking the team. He or she is looking for idea-people who will step up and take the lead. He also wants individual team members who are willing to talk to the stakeholders and even upper management. He may have the title of "project manager," but when it comes to deliverables, since he is so far out of the loop with too many cooks in the kitchen, the project falls flat. There are no controls in this type of management—but a lot of chaos.
The Yes Manager – Ever build a house and complained to your contractor and his answer was always "Yes, I'll fix that!" Most likely the "yes" project manager wants to please everyone and that includes offering up control to more people than are needed. He may give key stakeholders the final on all top decisions. He may skip the status meeting and allow his team leaders to battle it out on what's working and what isn't. When the project fails due to leadership problems, this manager still thinks he can fix it.
Team Intimidation – Some newbie managers or even old hat managers may deliberately choose strong-willed team leaders who want it their way—or else. They may do this because they fear being responsible for controlling the project. These circumstances do indeed fall into the category of too much control in a project because the strong-willed will defeat management each and every time through intimidation tactics leaving the manager unsure of his or her skills.
Generational Control – Teams that are made up of baby boomers, Gen Y and Gen Xers can spell disaster, especially if they don't communicate effectively—or even understand each other's skill sets or work habits. Losing control of these teams can come quickly, and a good manager should help connect them through team building exercises before the problem gets out of hand.
Unforeseen Control – Over-input from clients, upper management, and key stakeholders that is unexpected can often make a manager feel he has lost control. Considering this con of too much control in a project, a manager must hold his ground and bring the group back to reality, even if it means reviewing the project scope, goals, deliverables, and agreements on the manager's role.
Image Credit (FreeDigitalPhotos)
5 Tips for Battling Too Much Control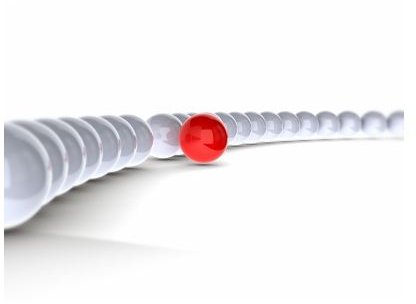 Jack Welch is certainly correct about his statement on control. If you don't understand how to control your project or don't implement controls—someone else will—and they may not be controls you like or want. To help you avoid too much control in your projects, consider the following 5 tips:
Project Planning Phase – Remember, you've already been chosen as the project manager so make that clear, especially during the project planning phase. As you, your team, and stakeholders plan the project, make sure each has a good working knowledge of what is expected of them—and what is not. You're the leader so lead and make decisions.
Work Breakdown Structure – This type of project planning form is essential to any project as it shows who is responsible for what along with timelines and reporting requirements. Use a work breakdown structure to stay on top of monitoring and controlling your project.
The Human Element – Yes those team members and stakeholders are indeed human, so you must keep their personalities and working styles in mind as you manage your project. A good project manager also practices a little psychology to help everyone on the team mesh well in every circumstance.
Demand & Follow Through – Your project plan should include preset reporting, status meetings, stakeholder hand-holding, and accountability from your staff. Make sure if you set up these items that you do indeed utilize them to keep your projects under control.
Set Your Own Destiny – Instead of letting an entire team or an individual overtake your authority, learn how to lead and be an effective project manager. If you feel weak in this area, take a seminar or attend some online classes from the Project Management Institute. Your projects will depend on your leadership, so don't allow others to lead you.
When is there too much control in a project? You'll know when it happens—you'll find yourself outside of the conversation, meetings, and even presentations—so step up and lead!
Jack Welch quote courtesy of BrainyQuotes.
Image Credit (FreeDigitalPhotos)