Developing a Project Tracking System Robust Enough for All Your Projects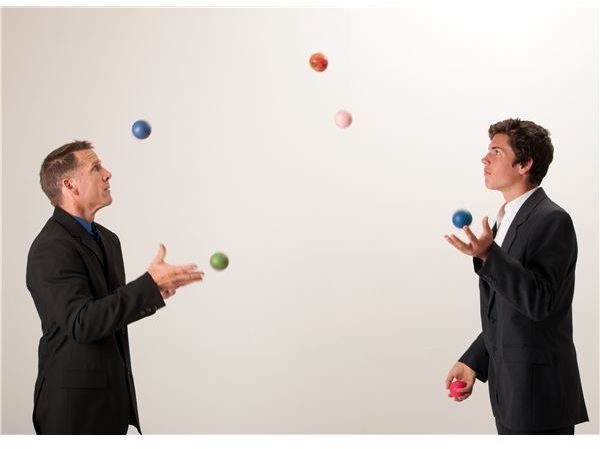 Project Management is a Juggling Act
You have to keep all of the balls up in the air. It's not enough to get a project going, you have to keep that project going. The best way to do that is to take the necessary steps to automate your tracking system.
For example, at some point you will find that tracking your project's progress is far easier if you do so using project management software. Just managing one project is a challenge, but it's even more important to be precise in record keeping if you're managing multiple projects.
One of the primary concerns for juggling in this way is the avoidance losing a project in the ether. Sometimes, project managers become so busy that they lose track of one of the projects or worse, they forget about the project altogether. Avoid this blunder by taking effective measures to ensure that you're properly tracking any projects you are responsible for.
More Than One Project
If you're managing more than one project, then you know how important and crucial it is that you have software that allows you to easily track multiple projects and view the next action items on a single screen. You'll want the power to view exactly what has - and hasn't - been completed in your project. A software program with a dashboard feature would be perfect for this. If you use an on-demand program or if you use a program over a network, and you encourage your employees to track what they have done thus far on their projects, then you can also at a glance check what's been done and what hasn't - and that information will be accurate to when you're checking.
While multiple-project management is one of the greatest challenges to successfully managing projects, there are steps that can be taken, and software programs that can be implemented, that will make your task much easier.
Assign Team Leaders
If you're a project manager in charge of multiple projects, it will be hard to be the go-to person for all of the projects. Instead, designate a team leader for each project. This should be someone on each team who has had experience on similar projects. This individual will then become the intermediary between you and the team on each project, and this person will be the go-to person in terms of delegating tasks. Try to rotate team leaders so that no one person always has this responsibility.
When you have a team leader, he or she can also make sure that the team members are all properly using the project tracking system you've implemented. This will ease your job especially if you're in charge of 100 or so people.
Avoiding the Overallocation of Resources
One more thing to keep in mind when developing a system and selecting a software solution to help you track your multiple projects is the problem of overallocating resources. In managing a single project, you need to worry about this, but in multiple projects this becomes even more of a problem - especially if you have people who are involved with multiple projects. You need to make sure that any system you have allows you to track the allocation of your team members across multiple projects.
Zoho Projects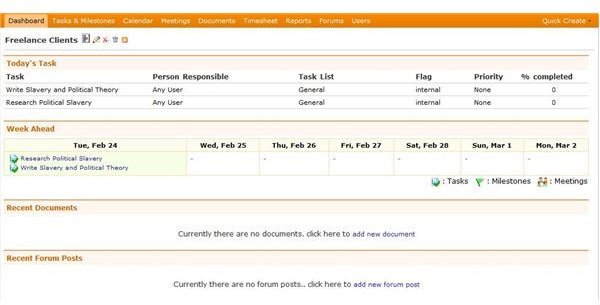 The great thing about Zoho Projects is you can be as detailed or general with your project management functions as you need to be. The program allows each user to see all the information relevant to his or her activities.
The weakness of the program is that it's still relatively simple to overallocate resources when scheduling. Zoho Projects is free for a single project, $12/month for up to 10 projects, $20/month for up to 20 projects, $35/month for up to 50 projects, and $80/month for unlimited projects.
Pros:
Easy to use
Easy to navigate
Reasonably priced - subscribe to just the service you need
Lots of features so that you can be detailed or general in your project tracking activities
Cons:
The program can still be too general for managers who need to manage multiple projects at once
No overallocation tools for resources
TrackerSuite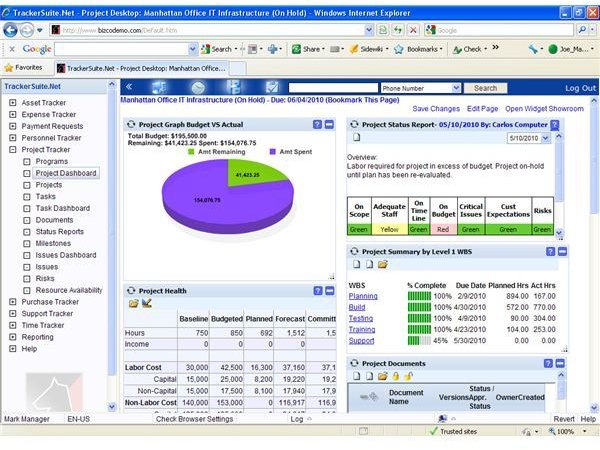 TrackerSuite is a very nice program in that you can manage your multiple projects with ease. The great part about using a program like TrackerSuite is that you can track everything associated with each of your projects in one place. You can then get a very nice overview of your projects from the dashboard. Naturally, as with many of the suite programs for project management, the program will not be cheap. However, you do get a program custom-tailored to your business, great support, and a versatile project tracking software program
Pros:
Track expenses, resources, project plans and more in one place
Track multiple projects and monitor progress on multiple projects
Very easy to use interface that makes it simple to get anyone started using the program
Custom-tailored to your personal needs
Cons:
FastTrack Project Schedule 10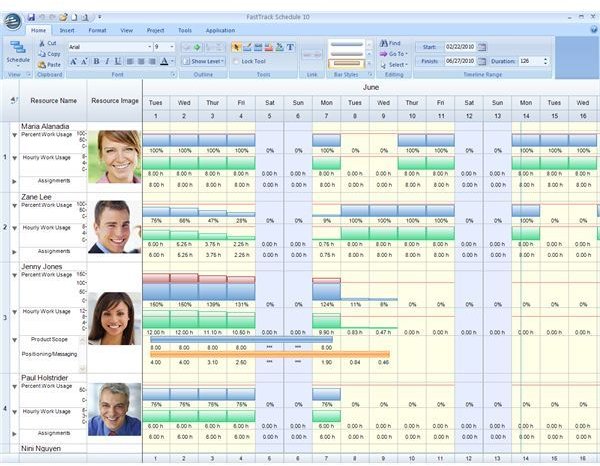 If you're looking for a program that deftly handles any challenge you have, you might want to look into using FastTrack Project Schedule 10 as your project tracking system. This program will warn you when a resource has been overallocated, allow you to reschedule work, and simplify your overall experiences with project tracking software programs. The user interface of this program is really easy to use, and it is very simple to delegate tasks and assign responsibilities using the program. If you need to create a report for a project to send to your stakeholders, you can do so simply. Pricing starts at $349.
Pros:
This product is amazingly simple to use for a product that has so many features
It really is an ideal tool for when you need to manage multiple projects
Cons:
FastTrack can be somewhat expensive for a startup, but you will pay more in the end for a subscription service
The program costs extra if you want to run it concurrently on separate computers
Microsoft Project 2010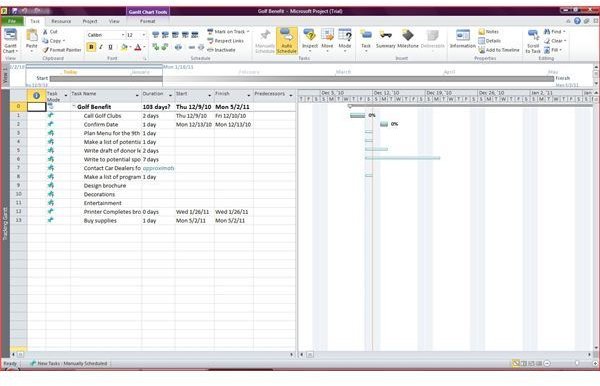 Microsoft Project has long been a very popular program in the project management circles. MS Project also has received a bad rap for being a program that is difficult to learn how to use.
Perhaps the strongest feature of the most recent release of this standard tracking tool is the fact that you can quickly enter your tasks into the program without having to take care of the finer details until you've loaded them all in. The program pricing starts at $600 for the standard and $1000 for the professional versions.
Pros:
The program is the industry standard, so no matter what workplace you find yourself in, you're likely to use Project
There is a lot of documentation for the program
The program has a lot of very useful features
Cons:
Pricing
Steep learning curve
Final Tips for Tracking Project Information
The biggest part of developing a project tracking system that works for you and your company is standardizing the system. No matter which of the above programs you decide to use for your project management needs, you'll need to make sure you develop a consistent system of utilizing the software.If you purchase software but you seldom use it, it doesn't make sense to upgrade it!
Before purchasing any software program, it's important to make a list of your needs. Once you make that list review any potential program against the things you absolutely must have in your project tracking software. Perhaps even more important than that is the fact that you will most definitely need to have a system for tracking the progress of multiple projects in place. Any one of the above software programs will help you to establish that.
References:
Zoho Projects: https://www.zoho.com/projects
TrackerSuite: https://www.trackersuite.net
FastTrack https://www.aecsoftware.com/project-management-software/fasttrack-schedule-win/
MS Project https://www.microsoft.com/project/en/us/try-buy.aspx
Screenshots courtesy of Ronda Roberts