How to Develop Issues Status Reports: Getting the Most from a Status Report Meeting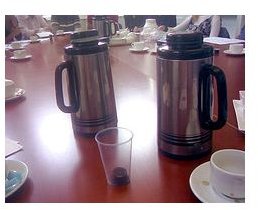 Using the Issues Status Report as an Agenda
For most project managers, the issues status report doesn't serve a purpose unless it can be tied to a highly effective discussion of project needs and plan changes. After all, if a project manager already has all the resources and ideas she needs to solve pending issues, she wouldn't need to report them. Running an effective status report meeting requires much more than simply reading the printed report. Project managers, in many organizations, can do much more for their teams by acting as meeting moderators and using reports to prepare leadership groups for meaningful conversations.
Focusing on Discussion Instead of Data
Successful project managers cultivate relationships with stakeholders and senior leaders that include strong expectations and agreements around meeting substance and culture. Ineffective organizations often suffer from bloated meetings, usually punctuated by PowerPoint slides that feature paragraphs of text that have already been e-mailed to participants. Project managers can set the bar high for meetings by requesting that participants review a written status report at least one business day before the meeting. This way, participants gain the benefit of a project manager's recommendations while preparing their own discussion points.
It can be hard for a project manager to act as a meeting moderator, especially if she is asked to defend or explain key decisions. In cases where project managers must become more active participants in discussion during a status meeting, another meeting participant should be designated as the moderator. This way, a less impassioned member of the team can keep discussions on track if the conversation veers off course or becomes heated.
With talking points clearly set, a project manager act as a meeting moderator. Keeping teams on task often requires setting a clear boundary around the amount of time to be spent on a given subject. For most highly functional teams, spending ten to fifteen minutes on a topic can lead to no more than three or four quality decisions during a one hour meeting. Because many productivity experts recommend limiting meetings to ninety minutes or less, project managers must choose agenda items that discussion groups can impact in a short amount of time. Otherwise, it may be more appropriate to convene smaller task groups to handle specific issues.
Taking Time to Celebrate Achievements
Without celebration, issues status report meetings can become overly grim. By spending a few minutes each week talking about the insight gained from a big win, project managers can end each meeting on a high note. Meeting planning professionals suggest that participants often attach the emotional response from the end of a meeting to their entire experience. For project managers that depend on peak participation from team members, building a reputation for running exciting meetings can be as important to an organization as identifying problems in the first place.
Ann Gordon's four-part series, Creating Status Reports for Software Projects, is packed full with useful information on status reports.
This post is part of the series: How to Develop Issues Status Reports
Go beyond the formatting of a simple status report to learn how to select the right items to highlight for managers and stakeholders. Discover how to use issues status reports to influence organizations without getting a reputation for being defensive.