The Project Issue Status Report: Creating an Effective Report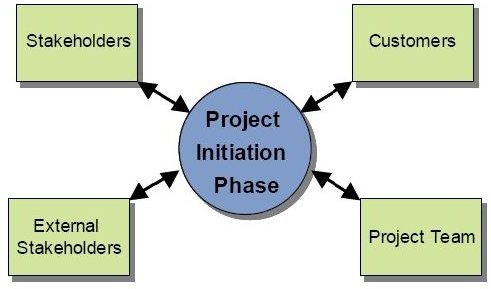 What Are These Reports?
Depending upon the project manager, the size of the project, and stakeholder needs, a project issue status report should deal with problems or issues within any given project. Issue status reports can be examined weekly, biweekly or at longer intervals depending upon the project at hand. Here, you'll not only learn how to create an issue status report but also discover what items or issues belong in a status report. To help you get started, download and print the this Project Issue Status Report template (a Word doc).
Determining the Right Issues to Raise
To keep an issue status report under one page, you may have to limit yourself to five or fewer issues on a weekly basis. When team members miss deadlines and a project feels threatened, picking just four or five issues from the pile might seem to belittle the needs of the project. However, the process of filtering issues for a report should become a necessary part of a manager's weekly routine.
In the same way that project teams pick goals that are both actionable and measurable, project managers must highlight issues that require team input and collaboration for resolution. Issues that can be resolved through other channels, such as email or face-to-face interaction, should be addressed accordingly and not included in the status report. By back-channeling those items and focusing only on the topics that can generate significant improvement, project managers can lead meetings that are both insightful and possess powerful impact.
Urgency vs. Importance
Readers of Steven Covey have become familiar with the distinctions he made in his 7 Habits series between "urgency" and "importance". Because many issue status reports are easily driven by urgency, it takes a strong project manager to focus on the big picture. At any given time, dozens of individual tasks may fall behind where others may be in real jeopardy. A strong project manager should be able to understand which tasks can be left to simmer and which threaten to bring an entire project beyond the boiling point.
When thinking about which four or five issues to highlight in a status report, consider whether an issue can serve as a template for solving other problems within a project team. For example, if discussion around a particular issue can result in a policy or procedure that can eliminate an entire set of similar issues, then a single representative from that group can be included in the report. Likewise, if solving a particular problem in one way may cause repercussions throughout the project plan, that item may warrant more discussion than a more urgent, but less universal item.
Finding the Power to Reach Resolutions Before Deadlines

In organizations where contentious relationships sometimes play out during status meetings, routine deadlines can help team members resolve their own issues. This way, issues that don't require input from team leaders or stakeholders can filter themselves out of the agenda. When project managers set clear deadlines for receiving updates from team leaders and task managers, they also send a message about performance issues that could be communicated throughout an organization. This kind of accountability can kick-start progress in areas where cooperation or productivity have been low. By using management power and knowledge to set clear deadlines, some items won't be necessary to include in the issue status report.
This post is part of the series: How to Develop Issues Status Reports
Go beyond the formatting of a simple status report to learn how to select the right items to highlight for managers and stakeholders. Discover how to use issues status reports to influence organizations without getting a reputation for being defensive.