Ten Ways to Manage Projects: Project Management Tips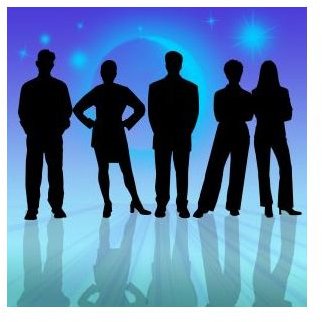 1. Select the Best Team
One of the most important project management tips is that you select the best team for the particular project. While you may have a go-to group that you typically enlist for new projects, before you begin to automatically call them in, stop and consider any unique requirements for the project and make sure you choose the people who are truly the best fit. Determine who should be involved in the brainstorming and project planning, who would be best to carry out important tasks and who could come in to fill potential gaps as the project moves along. Some team members may be involved in all aspects of the project while others will play a more minor role.
Two great articles on choosing your team are:
Choose Team Members Using Six Sigma by Jean Scheid.
The PDCA Cycle: Assembling Your Team by Linda Richter.
2. Brainstorm Productively
Brainstorming can be an effective way to plan your project and come up with innovative methods that will help you achieve your goals. It can also be a major time-waster when not performed properly. Plan a brainstorming session that takes place when your team is well rested and relaxed. Inform team members about the session in advance and ask them to do some creative thinking on their own, so that they can come to the table with some ideas in hand. Encourage imaginative thinking and do not allow criticism during the session. Do not flesh out any ideas too much. Instead, throw out and record as many ideas as you can. Use small groups to go over these ideas later, weeding out those that are implausible and elaborating on the prospective options.
3. Define Goals Clearly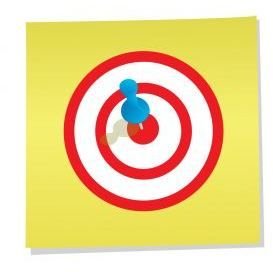 It is imperative that you define and write down your project goals before the project begins. Name the mission or purpose of the project in relatively broad terms, detailing why and for whom this undertaking is necessary. Determine what you want to achieve and when, using measurable goals that will be used to gauge your team's performance. Be sure to include a contingency plan of some sort in the event that you lose any of your team members, time or resources. Describe who will evaluate the project and in what manner, breaking your primary goal into smaller, short-term aims.
4. Manage Time
One of the most common deterrents to completing a project on time with the highest possible quality is poor time management. When you select your project team, be sure to choose people with a reputation for staying on task. That being said, remember that as the project manager time management ultimately falls on your shoulders. Implement all of the tools, resources and techniques available to you, such as calendar software, status meetings and tracking worksheets. Avoid micro-managing or taking on too much work yourself. If certain team members are not up to the assigned tasks or you realize that more assistance is required, bring in others for short- or long-term assignments.
5. Manage Costs
Another inhibitor of successful projects is failure to manage costs properly. Be sure to estimate costs carefully during the planning stages of your project and allow a sufficient margin for unexpected expenses. Periodically reevaluate your estimates against current spending as your team reaches specific short-term goals and look for ways to cut costs without jeopardizing quality if you find that you are exceeding your predetermined budgeted amounts.
6. Manage Quality
Just as you desire that your team is able to complete the project on time and within your planned budget, it is crucial that your completed project meets the level of quality for which you wish to be known. No project is more important than the one on which you are currently working, and skimping on quality in the endeavor to save time or money is never acceptable. Perhaps the best way to ensure excellence is to create a quality plan prior to the start of the project. Your company or organization will benefit from having a set of standards by which all of your projects are measured. In addition, plan for quality-related goals that are specific to each project.
7. Manage Vendor Relations
As you have likely managed numerous projects and will continue to do so, it is vital that you work toward and manage successful vendor relations. Just as you would perform research prior to deciding on a project and selecting your project team, you must explore your options when selecting vendors to work on your project. When approaching a potential vendor, be upfront about your budget, goals and expectations so that there are no unhappy surprises for either party as the project progresses. Establish a good rapport with your contact at each vendor location and keep the lines of communication open.
8. Communicate with Stakeholders
Your stakeholders expect to stay informed about the progress of your project and any pitfalls or celebrations you experience along the way. Prior to the project's commencement, you should create a stakeholder communication plan that will identify your stakeholders and determine the level of involvement they should have. It is also helpful to establish their needs and interests. Then you can plan on how frequently you will contact your project's stakeholders and what methods you will use to do so.
9. Know When to Terminate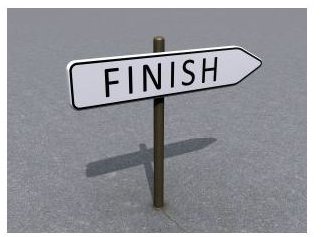 Every project has a life cycle, which means that each one must come to an end at some point. As project manager, it is up to you to determine when to keep plugging away and when to call it quits. In the best scenarios, you will have a planned conclusion along with arrangements for meetings to tie up loose ends and evaluate the project. There will be other times when you will need to terminate the project ahead of schedule. The reasons for doing so will vary, from positive ones such as completing tasks ahead of schedule, to undesirable circumstances such as the loss of funding or failure to reach certain goals. Evaluate the situation, confer with trusted advisors and look for alternatives before you decide to end an incomplete project, but do so before you lose even more time and resources.
10. Learn from Your Mistakes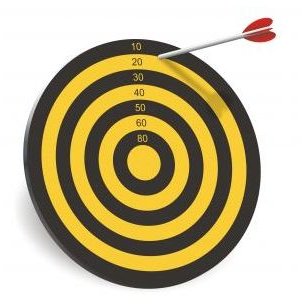 You pride yourself on always giving your best as a project manager. There will be inaccuracies, mishaps and oversights now and again, though. While you may be prone to beating yourself up, try to recover as quickly as you can. Every project manager makes mistakes, but good project managers learn from theirs. Begin by taking full responsibility for your part in the slip-up. Determine why it happened and discover ways that it could have been avoided. Then you can chalk it up to being human and store it in your memory as a learning experience.
Photo Credits