Scrum Best Practices Guide - Understanding Scrum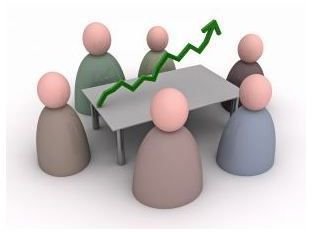 So far in this series of articles, a multitude of topics has been discussed - including the roles involved in Scrum projects and Scrum environments. What hasn't been covered is a guide to some of the best practices involved in utilizing the Scrum project management methodology. Best practices are the most effective means by which to execute some task. Below you will find a list of Scrum best practices.
1. Holding Effective Daily Scrum Meetings
In order to have a successful Scrum project, you will need to hold effective daily scrum meetings. Effective daily scrum meetings exhibit the following features:
By adhering to the above practices during your daily scrum meeting, you can increase the efficiency of your team and improve the quality of your project by avoiding tedious and time-wasting meetings.
2. The Sprint and Product Backlogs
It is important to keep your Sprint Backlog and your Product Backlogs separate, organized, and prioritized. Remember that the Sprint Backlog contains the work you will be working on during the Sprint and nothing else. If other issues come up during a Sprint, then they should be documented on the Product Backlog. Here are some tips for dealing effectively with your Sprint and Product Backlogs:
By maintaining your Backlogs, you can save time and effort - and you can help maximize productivity by working on only the items that matter to your project.
3. Sprints & Sprint Planning Meetings
In the preceding section, you learned about Sprint Backlog, Product Backlog, and Daily Scrum best practices. Sprints are the focused time period where team members work on the items from the Sprint Backlog. Most sprints run about 30 days. A successful sprint depends upon a successful sprint planning meeting. Here are some tips on sprint planning and sprint best practices:
4. Teams
Finally, Scrum teams can make or break your Scrum project. You should choose a team, not only for each member's previous sucesses, but also for the ability of the members to cooporate and communiate with one another. Here are some more best Scrum team practices:
This post is part of the series: Understanding Scrum - Part II
This series of articles details the principals behind Scrum methodologies - the process, environment, process, roles, etc. Everything you need to know to understand Scrum, you will find in these articles.