Implementing Key Elements of Resource Management in Project Management in Managing Your Vendor Relationships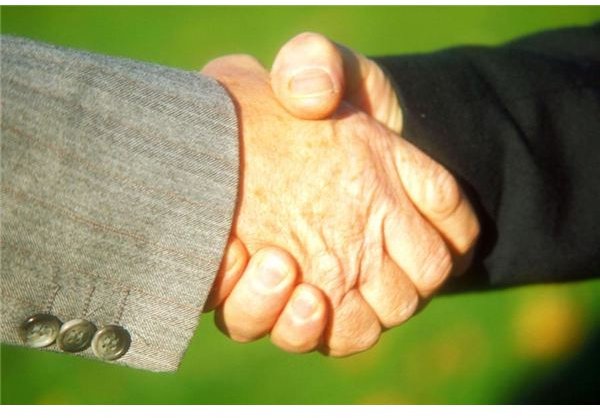 6 Areas of Communication for Successful Sub-contractor Resource Management
Key elements of resource management in project management success include knowing when it's best to go with an outside source rather than tying up the time and creativity of valuable team members. Navigating those relationships with sub-contractors can be a project management juggling act. From designers and printers to event planners and caterers, the plethora of contracted services available are a vital part of the successful execution of many types of projects. Make these six areas of communication priorities to develop and maintain effective sub-contractor relationships.
1. Project Expectations and Goals
Without a clear understanding of the expectations and goals of your project, many sub-contractor relationships are doomed to fail. Because contractors are likely not involved at every stage of your project, it is important to take time to make them aware of what you hope to accomplish and what type of role their services will play in project success. Consider giving sub-contractors a modified copy of your project prospectus highlighting information relevant to their part in the process.
2. Time Frame and Deadlines
Nothing derails a sub-contractor relationship faster than miscommunication (or no communication) in this area. When working with outside contractors, a project manager must contend not only with internal team schedules, but also with the schedules of the contractor and any vendors he may require. Communicate the project deadline and scheduling requirements at the outset of contract negotiations and reiterate them at each phase of the project.
3. Budget and Vendor Costs
Since any sub-contractor fees are normally included in the overall project budget, obtaining accurate costs for contracted services is vital. Be sure to communicate the budget allotted for relevant project phases to the appropriate vendors. Outline contractor specifications based on the project goals and request estimates so there are no surprises upon completion.
4. Change Orders
Changes to project parameters, focus or schedules are common occurrences in project management. Despite the most arduous planning, changes mid-stream are inevitable. Communicate changes clearly and immediately to all relevant sub-contractors. Inquire about scheduling or cost changes incurred because of updates in project specifications.
5. Follow-up and Follow-through****h
Don't assume your sub-contractor is on target with your project. Know it by keeping in regular contact about project status. Follow-up with contractors at various stages of a project, particularly prior to anticipated deadlines. Consistent communication can ward off potential misunderstanding and alert you to possible delays. In addition, be sure to follow-through with any requests made by your sub-contractor. Don't allow your delays to affect his ability to meet a project deadline.
6. Thank You
Saying "thank you" conveys a level of respect above and beyond the fulfillment of specific contract requirements and can help to maintain a beneficial on-going working relationship with sub-contractors. Make a habit of expressing appreciation for a well-executed project through personal emails or letters, particularly if your sub-contractor went outside his normal protocol to meet project parameters. Courteous communication, whether through email, phone calls or Twitter, speaks to your own reputation as well as to the work of a sub-contractor.
Photo courtesy www.freefoto.com