Importance of Understanding Project Resources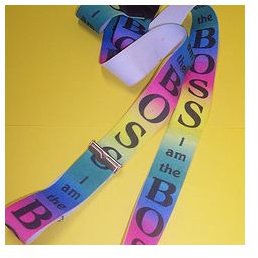 Defining Your Resources
For your project to meet budgeting and scheduling needs, you first need to define your resources and use good resource management skills. You need to ask what resources are available to you and which ones you will need to obtain. Attempting to start a project while neglecting the resources you'll need to complete a successful project will result in chaos or project failure.
Use these to help you determine your resources:
Identify Resources - Make a list of all of the resources you need based on the project's scope. Keep your budget in mind when determining resources.
Define Roles - After you identify your resources, define each resource role. Combine teams with individuals who have similar skill sets.This is essential to have complete prior to your project initiation meeting.
Meet With Resources - Often it's a good idea if you have a project that has a lot of resources, to meet with each resource, team, or facilitator. Make sure everyone is aware of the project's scope. If your team is spread out, you may want to consider using online meeting software rather than trying to plan face-to-face meetings.
Coordinate Resources - Who will work with whom and on what? What is expected of each resource? Generate resource-based schedules with project time lines.
To-do Lists - To do lists are helpful for each individual or team resource. White boards, internal memos, and emails are effective ways to deliver to-do lists and monitor them.
Monitor Your Resources - Receiving the old, "It's going great," from team leaders or facilitators does not mean the project is where it should be. As the project manager, it falls to you to make sure everyone is on the same page and the project is on track.
Use Change Management - What if everything is not on track? How good are your change management skills? Invest the time to include change controls into your projects.
Keep It Even - Don't overload one team and and let another slide. Distribute work evenly and have team leaders distribute work evenly.
Evaluate - Once the project is complete, evaluate every resource. Post-project meetings will help future projects flow smoothly if you evaluate each resource by performance. Clearly outline what worked and what didn't.
Resource Management Common Mistakes
Even if you follow the checklist on the previous page, there are still common mistakes project managers can make in resource management. Here are just a few of them:
Teams and Policies - If you ignore the team or team members over guidelines and project policies, you'll have a difficult time completing your projects. Listen to the ideas of your team. Sometimes, policies need to be revisited.
Communication - If you sit behind closed doors all day and ignore your team, you aren't practicing good communication skills. Communication is essential for teams and individuals to work well together. Use good listening skills as well. Do you really hear what your team members are saying?
I Have All the Answers - Every project manager who feels they have all the answers is bound to fail. You aren't a magician nor are you an expert on every topic. Use your team to learn.
Negativity - If you're a negative or pessimistic manager, how will your team members ever feel confident? Be supportive and positive.
It's Your Fault - Blaming mistakes on others and not taking the credit for overseeing those mistakes will bring trust issues within your teams.
Sally Is Better than Mike - Don't show favoritism over one team member for another. Not only does this make the favorite achieve high grades for working less, it makes the others work more and achieve less. Balance your resources with praise.
I'm the Boss - Everyone already knows you are the project manager. You don't need to remind them of this at every turn. Make your work atmosphere a place where everyone works together toward a common goal.
Provide Resources to Your Resources - If you determine you'll use different or new technology in a project, do your teams understand that technology? If not, provide them training and time to learn.
Unwilling to Change - If you do it the "old fashioned way" or use the "old reliables," and never consider changing methods, you aren't being prudent or fair to your teams. If change is needed in your systems, process or policies, make them. Ask for your team's input in identifying what needs to be changed.
It is important to understand your project's resources and how they work. Another great tool is to utilize microbial teams to help your projects succeed. If you feel your resource management skills need some revamping, consider joining the Project Management Institute for further training where you'll find great article resources such as Managing Human Resources in Project Management by R.G. Murdick.