Great Gift Ideas for Project Managers: Ideas for Your Boss, Team Leader or Team Members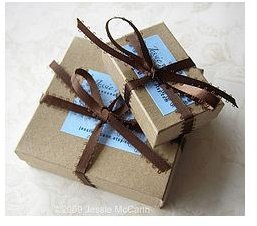 Before you set out on your journey to buy your manager a gift, make a list of some of his or her traits. You've known them long enough; have they talked about sports, hobbies or things they enjoy doing? Write down as many traits, likes and dislikes you can about your boss and ask others if you're new.
With your list in hand, try and think of gifts your manager would appreciate and keep your position and salary in mind. Don't purchase gifts you can't afford or better yet, your boss knows you can't afford. This looks too much like sucking up to the boss. Lastly, before you make a decision on what to give the project manager, ask the team if they are interested in a group gift.
Manager Gifts: Group or Individual?
Any organization that practices project management effectively will most likely have happy teams full of individuals who feel the team leader or project manager is likable, a mentor, and the person who pulls the project together.
Often, if a team wants to say thanks to the manager for his or her support during a successful project, quarter, or year, it's better to pull resources and find a gift that not only shows gratitude but also well received. Avoid individual gifts. True teams where people work well together can more effectively show their gratitude to the boss with a joint gift. Here are some great joint gift ideas:
Restaurant Gift Certificate – Chances are the team knows of a restaurant the boss enjoys. Call or visit the restaurant and find out a good dollar amount for the gift certificate that will include refreshments and even a gratuity if possible.
Local Gifts – Gift from local artists are often enjoyed tremendously by any manager especially if they express his or her style. This can include pottery, paintings, and sculptures.
Getaways – If a team can pool their resources, local getaways to nearby resorts are also great gifts. Find a resort that offers a variety of things to do.
Team-Involved Gifts – Another way a project team can show their appreciation is by inviting and paying to take the team leader to dinner, lunch, or a sporting event.
Donations – As a business owner, one year I was given a gift from my employees to my favorite charity in my name. Do this only if you know your team leader has a charity that is near and dear to his or her heart.
Gifts for the Team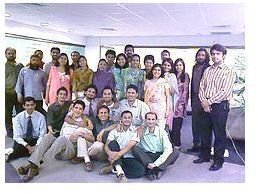 Managers or team leaders should also include group gifts, but the individual touch is also welcomed.
Lunches/Dinners – Upon completion of jobs well done, group lunches or dinners are a great idea. Pick a place where your team can relax. Often the cost of this gratitude gift can be rolled into the project budget. Managers should make an appearance but exit to allow the staff to let their hair down, so to speak.
Gift Cards – Many companies are using this option as gifts and rewards. Buy gift cards in bulk for discount savings and choose a variety of stores based on gender. To ensure a card is right for anyone, you can buy VISA, MasterCard or American Express gift cards for use anywhere.
Trips – Many companies offer discount trip packages. These can be affordable if purchased from the right company. Seek out places like Weekend Getaways or Working Advantage.
Office Accessories – Plaques, desk sets, and portfolios are effective gift ideas to show your staff you appreciate them. All of these can be bought in bulk and engraved as needed. These can also be used for years of service gifts.
Sporting Events – A gift to sporting events in your area can be done individually or you can make it a group event. When you inquire about tickets, ask about discounts for group tickets.
Making It Count
Project management gifts for both the team leader, manager, and staff are effective ways to boost morale and employee pride. Steer clear of gifts of food, alcohol, and cigars. These gifts not only don't show much thought, they will not be as appreciated. Gift that are too personal such as perfumes, grooming kits, and bath gift sets may send the wrong message, especially from a person who is sensitive about harassment issues.
Decide how you want to give your gifts. If they are a group gift, announce it to the entire team. If a team group has a gift offering for a manager, gather the team and pick a spokesperson to present the gift. Gifts of service or gifts for achievement can be handled individually or in front of the team to show employee recognition.
Use these tips to make your gift-giving count by spending the extra time and dollars, when affordable, and keep in mind you can always roll the expense of gifts into your budgets.