Top Tips & Tools for Project Management Resource Usage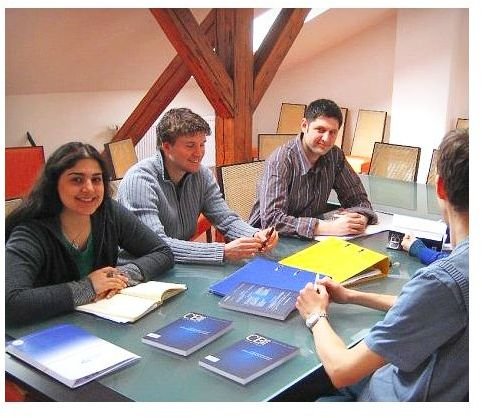 What Is Resource Management?
As the title implies, resource management is the arrangement and deployment of resources available to a particular group or organization. Examples of project management resource usages include: financial resources, supplies and inventory, human time and input, equipment, and information technology (IT).
Why Is Effective Project Management Resource Usage Important?
One of the most important, and most challenging jobs, of a project manager is knowing how to efficiently and effectually organize all the resources involved in a project. It goes without saying that the complexity of this task will depend heavily on the scope and nature of the project at hand. But in all cases, it is the factor on which project success depends.
At any given time, a project manager must know how to effectively juggle numerous project resources. The manager of a project must know how to properly create and stick to a project budget so that funds are directed where they are needed and how to effectively organize workers and project personnel so that the right people are assigned appropriate tasks. Add to this the effective deployment of equipment and machinery, as well as the flow of supplies and inventory to help ensure that any stopgaps can be avoided along the way.
Tips for Using Project Resources Effectively
There are several ways project managers can help to ensure that precious project resources are being appropriately utilized. Most of these factors will be addressed in a carefully crafted project proposal. Here are a few tips for effective project management resource usage:
Be clear about which resources will be needed and when. Before a project is underway, project managers should take the time to determine which resources are required and at what point in the project schedule.
Get to know the required resources. To properly allocate resources, the project manager should be clear about what resources are available. This includes worker skills and experience, equipment, and technology, as well as monetary constraints.
Make sure that resource usage is being monitored. As the project progresses, it is common (and to be expected) that setbacks occur along the way, and not all of these contingencies may be foreseeable. Thus, it is vitally important that project managers monitor the use and flow of resources throughout the project life cycle so that any necessary changes in resource allocation can be made.
Make sure that the right tools are being used. "Tools" in almost any aspect of project management, generally refers to software solutions (see below) that help project managers stay on top of and manage project details. It also includes the communication system and technology behind it.
Project Management Tools Enhance Resource Management
In a previous article, Top 12 Project Tracking Tools, I gave a brief overview of some of the most essential project management software solutions. Many of these programs also come with robust project management resource usage tools and features. For those who are relatively new to project management, the following programs are worth looking into:
Basecamp - Basecamp is a versatile, web-based project management solution.
Microsoft Project - MS Project 2007 is a desktop project management software application with familiar Microsoft interface.
Project.net - Project.net is an open source, project management software application.
In short, the effective usage of resources within project management is vital to project success and can be accomplished with a little planning and with the right tools.
Image Credit: Meeting (https://commons.wikimedia.org/wiki/File:Meeting.jpg).