Basecamp Software – A Review of the Online Project Management Software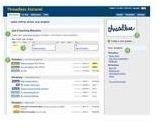 Project managers know that in order to deliver a project on time and within both budget and scope, you need to keep your project organized, communicate with team members and clients, monitor project progress, deal with issues, and ultimately produce the "perfect" project. That's a tall order, but the developers of Basecamp say they can make this happen with their online project management software.
Tracking and organizing all aspects of your project online can be easier with Basecamp. With this online project management software, you can set up the project tasks, assign those tasks to your team members and other resources and set milestones. Within one central location, files can be uploaded and reviewed by other team members, clients can be updated on the progress of their project, and tasks can be handled efficiently and promptly.
You see, Basecamp offers a number of advantages to keep the project running smoothly from the start date through project completion. For instance, you can monitor each step of the project on Basecamp's internal dashboard. No more missing files, undeliverable emails, or miscommunication.
Basecamp is subscription-based online project management software. However, there is no set-up fee and you can upgrade or downgrade at any time. Additionally, you can cancel at any time without a termination fee.
At the time this article was written, Basecamp software paid subscriptions start at $24.00 per month, and then gradually go up to $149.00 a month. For those looking to take Basecamp for a test drive, you can sign-up for a 30-day free trial.
Basecamp software is hosted on reliable web servers and is supported by Internet Explorer 6.0+, Firefox, and Safari. Basically, if you have a PC or Mac and an Internet connection, you're good to go. Your Basecamp account is password protected and several of the plans include SSL security.
As with most software, you can find both good and bad reviews about Basecamp. But, with the 30-day free trial, at least you can evaluate your needs and decide whether or not Basecamp is adequate for your online project management tasks.
More Software Reviews
On Bright Hub's Project Management channel, our authors have reviewed several software programs that may suit your unique project management needs. Here are just a few:
To see a list of all active reviews, click here.
.