Top Nine Entry-Level Project Management Tools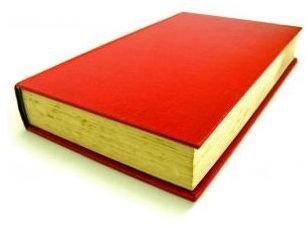 Now that You're Here…
Whether or not you have been thrown to the wolves in your new project management job, chances are your job could be a lot more streamlined if only you had the right tools. Everywhere you look, there are software programs, project methodologies, team building activities, and other tools project managers use for project success being thrown in your face. What are you to do - and how do you find out what tools you need now and what tools can wait? Read on to find out!
1. The PMBOK Guide
Even if you are PMP certified, you should be sure to obtain a copy of the PMBOK Guide. PMBOK stands for "Project Management Body of Knowledge" and it contains all of the standards for running successful projects. Even if you are using a different project methodology, like Scrum or Six Sigma, you will want a copy of the PMBOK Guide for any time that you are questioning the methodology. This guide is a valuable resource you will turn to again and again.
2. Collaborative Project Management Software
You will definitely want a collaborative program - even if your company hasn't quite transitioned to this yet. One reason collaborative software is preferable to programs like Project 2007 (and all the better if the software you choose is compatible with Project 2007 so you can import from your program and export to your program) is that by streamlining the collaboration process you can save yourself valuable time in the long run. Key programs that are easy to use include Central Desktop, Ubidesk, and SantexQ. Take advantage of free trials and the software reviews here on Bright Hub to find a program that will work best for your needs.
3. Time Tracking Software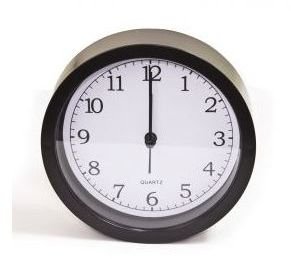 In addition to tracking tasks and milestones, you will want software that will track time. Some of the collaborative softwares include time tracking features. If the program you pick does not include this important feature, you will definitely want to find time tracking software. Again, like the collaboration software, not all time tracking software will meet every need. For time-tracking and billing software, FreshBooks comes highly recommended.
4. Billing Software
Freshbooks is only one example of great billing software that is available. Intuit's Quickbooks is another viable option. This program allows you to track hours, bill, and keep track of finances. You may want to appoint one employee to run Quickbooks and manage the project budget. Nevertheless, you will want to be sure that you have some way to track expenses and income for your project.
5. A White Board and Pens
The whiteboard and pens may seem like a simplistic tool, but you will find these to be most useful in your project managing experiences. Use the whiteboard during brainstorming sessions, to keep track of important milestone dates, or to assign tasks each day. The whiteboard is a very handy tool for managing projects - and for tracking meetings.
And for the Last Four….
Now you know that successful new project managers use collaborative software, time tracking software, billing software, the PMBOK guide, and a white board. Here are four more must-have tools for beginning project managers to add to their repertoire.
6. Post-Its and Paper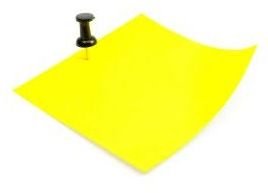 No office management position is complete without a stack of sticky notes. Sticky notes aren't just for sending deliverables back to team members, nor are they only for recording important messages. You can use sticky notes to create your work breakdown structure before creating a more formalized version.
Sticky notes can also be used to outline your project milestones, track action item dependencies and more in a much more informal way. Finally, you can use sticky notes to brainstorm on. This way, during the brainstorming session, the sticky notes can be moved around and reordered until the session is completed.
7. Microsoft Project or an Alternative
You knew it was coming. You should have Microsoft Project or a reasonable alternative for your project management needs. Why? Unless you are using a comprehensive project suite covering all bases of your project management needs, you will want to have the industry standard - or close to it at your hands. You will need to create Gantt Charts, Pert Charts, Network Diagrams, and level resources when things get out of hand. While your collaborative software is great for keeping up on everyone's progress, you will still want the backbone to project management at your fingertips.
8. A Mentor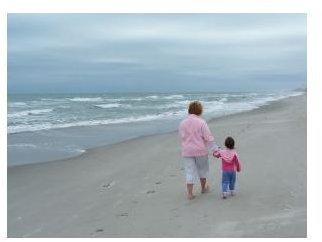 You will want to have a mentor for your learning process. A mentor is an outstanding tool! This is the person you go to when you are having a difficult time knowing the next step to take, when an unfamiliar problem presents itself, or when you just need an ear. A mentor doesn't have to be your boss, it can be someone in the project management community that you have feelings of camaraderie with, who has years of experience, it can be an old professor, or it can be someone in a senior level at your company. Too many people overlook the value of having a mentor - someone who's walked in your shoes before.
9. A Reliable Office Suite
Finally, whether you want to use Microsoft Office products, Open Office, or another office suite, you will need software that allows you to view email, compose documents, create spreadsheets, and track meeting notes. Make sure that you understand the features of your program that you will commonly use. For example, there are many features in Excel you will want to familiarize yourself with before creating your first spreadsheets..
While you don't need to feel obligated to rush out and get your hands on all nine tools, this list should give you an idea as to where to start in acquiring the tools you will need for a long and prosperous project management career.