The Future of Project Management - How Will Technology Impact Projects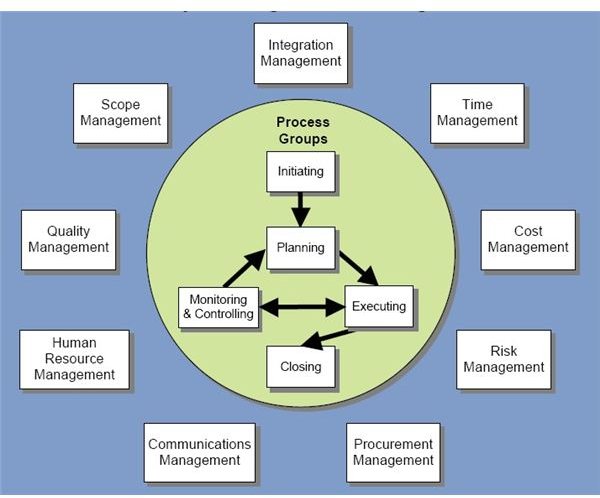 Project management is an applied science which does not have a physical dimension. But it does have a dimension governed by the factors of managerial and computational skills and those of budgeting such in Earned Value Management but what's the future of project management?
A project is essentially a process that leads to completion of a product, service or goal within certain parameters of time, resources, and budget. There have been projects for as long as man has been in existence. Whether it was cave paintings, building the Pyramids or the Taj Mahal, or even sending a man to the moon, each of these was a project. In the earlier days, projects also had to be managed to be completed, but there was no distinctive management process that was identified, or even a recognition that such processes were at work.
It is only in the last couple of decades that project management has been recognized as a science that can be identified as one, taught as a science, and applied as a science. Its application in almost all spheres of life and activities has lead to its quick development. Its impact will increase as time goes on, and it's time we discuss its future. Project management is now applicable to activities that do not have a physical dimension to their completion, and are limited to only the thinking process – i.e. you can apply the principles of project management even if you are not producing goods (or providing services) that have a tangible physical form.
.
What Does the Future of Project Management Look Like?
A typical manager's view of projects is to complete a task within the time and resources available, all of which are within his or her control. Stakeholders, however, view a project as a goal to be achieved. The trick is to bridge the two points of view.
The electronic revolution will play a very big role in how projects are monitored and executed, and technology will seriously impact the future of project management. Accountability within teams on a project will increase with each team member having to monitor himself/herself while executing a project and its delivery.
Power within a project will be shared and skills needed for a project need to be available to all its members from a shared pool. It is quite likely that within a project, the leaders for each step or aspect of the project will change depending on the skills or capabilities of the participants in the project (i.e. you will be a leader for the steps where your competencies are sufficient and a team member for all the other steps) or the needs of the project at that particular time.
Project Management and Technology in the Future
Presently, the monitoring of projects is done by specialized teams whose skills are governed by their knowledge of particular computational skills. As software becomes more and more user friendly it is likely that every person in a project will need to acquire these skills and as such, specialized teams for monitoring may no more be needed. This will affect the steps in Six Sigma, 5S and the other methodologies and they might be modified to reflect the new realities.
New project management methodologies and tools are likely to emerge, too. Many of the existing ones, not only the above mentioned Six Sigma and 5S, but also PMBOK, PRINCE2, even the good ol' Microsoft Project, will need to undergo serious changes in order to be adequate to the new demands.
The responsibilities for each team member will increase making them more responsive to project requirements. This may further extend to encompass of the stages of a project and literally make each team member totally responsible for his/her part in the project. Communication will remain vital to a project's success and fortunately we have the software such as free conference call tools - to communicate efficiently.
Future projects are likely to be totally paperless with all information being shared over the net. Software will be developed that will automatically gather information from all participants and collate it into a larger picture that will be instantly available to management as well as all members of the project team.
Image Credit: Wikimedia Commons