Beginners Guide to Lean Project Management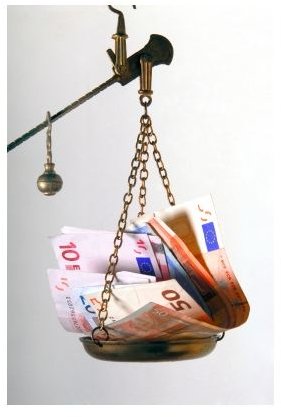 The Basic Commandments of Lean Project Management
There are thousands of things lean project management is. Yet, take note of one
thing it's not: random cutting of projects, employees or services.
Like any other business principle or tactic, ask yourself hard questions, properly analyze data, create open lines of communication - and the list goes on. Remember, not all versions of this theory are created equal. Don't forget to take a look at a few criticisms and see which approach is best for your organization.
The following is simply the beginning of a competitive pursuit for lean business production. Soon you'll need a few extra tools and guiding principles to help complete the journey.
Learn About the Roots of Lean Project Management
For the past 100 years, lean project management has taken on a life of its own. Or should we make that plural. Henry Ford got things going in the right direction with his revolutionary changes made to the assembly line. This resulted in processes being late out in sections for workers to complete. The average reader of history knows what happened next. Ford's Model T became the American worker's car of choice.
The story doesn't end here.
Multiple companies have come along and built upon this remarkable early 20th Century invention. Every viable manufacturing corporation employees some type of lean manufacturing concepts. The advent of the personal computer in the last 20 years has significantly changed (for the better) how small business owners go about implementing these concepts. What the future holds is anyone's guess.
Lean Management: Guiding Principles to Live By
It is hard to sum up the core principles of this theory in a few words so if one had to give a description, the following would be most appropriate: an inner drive to meet high standards while maximizing efficiency. What does it mean to create a formula consisting of high standards and efficiency? Well, it would look a little something like this: high standards + efficiency = a consumable process capable of producing results completely out of the ordinary.
Sound like a plan?
Critical: An Expert's Lean Toolbox
Unlike in Henry Ford's day, modern implementers of lean management theories have a wide variety of automated tools to choose from. Check out a few key systems for managing waste or advanced inventory control as well as employee social awareness and productivity.
Most of today's advanced lean production tools don't stop at simply identifying the problem. Some of the next generation cost benefit systems report back the root of the problem and suggest a realistic solution. Of course, all of your company's information will have to be plugged into various data points, but this is a huge leap from where the industry was 15 years ago.
As mentioned many times already, not all tools are the same and shouldn't be treated as such. Certain tools are better for technology related companies, and others function better for manufacturing plants. The choice is yours.
Complete Startup Kit to Lean Six Sigma
Most project managers and manufacturing experts can attest to a few important concepts. First off, efficiency is good. . .but efficiency and growth is better. The Six Stigma crowd finally got smart and created a few new ways to create more of a transformation style overhaul process. Eliminating waste and cost increases was the first goal in the Six Stigma process. As with life itself, theories and ideas evolve.
The flow of your product creation and packaging can affect quality as much as carelessness about waste. A bad strategy is the same as a bad product. It is better to identify these problems early and avoid facing utter turmoil down the road. Should you not pursue this, many restless nights lie ahead.
Bring It All Together
Instead of looking at Lean management as a point to point strategy, it is much more effective to think of the above concepts as principles and lifestyles. Anyone can follow a blueprint with no changes, detours or improvisations.
However, to be effective and successful at cutting out waste while promoting growth, most experts suggest constant repetition and education. This doesn't mean going over the same keys or techniques. Infiltrate yourself with new and solid ideas and successfully implement them. Rinse and repeat.
There's not too much advice beyond that.
References