Keep These 10 Project Management Principles in Mind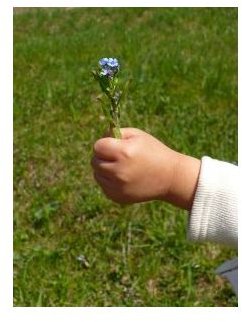 Project Management Principles to Never Forget
Has it been a while since you thought about the project management lifecycle? Do you know what the most important documents for your project are? Can you remember the last time that you had to put together a quick solution to overallocated resources? It might be time to review the basic project management principles.
If you're new to project management, you might find that some of the project management principles have either escaped your experience, or that they weren't very clear.
Take this opportunity to get back to basics with me. Here are ten project management principles you will want to always keep in mind.
Image courtesy of sxc.hu/sankla1
1. "Cycle" is in "Project Management Life Cycle"
If you think that the project is over just because you reached the end of the project management life cycle, think again. The project management cycle consists of five steps:
While many people forget about the importance of closing their projects, others forget that the cycle is in fact, meant to be started anew. Some lag-time may occur between projects. Like with the PDCA cycle, the project management lifecycle is a continual process. Once you reach the end, it is time to initiate a new project.
2. Project Management Planning Means Creating a PLAN!
The key word here, is of course, "plan." Your project management planning phase should include creating a physical document of your project management plan. Your project plan should include the following sections:
By taking time to carefully create a plan, your project has a greater likelihood of success instead of project management failure.
3. Projects Have Three Constraints
These three constraints are commonly known as the "Project Management Triangle." These constraints are: Time, Scope, and Cost. It is commonly assumed that you cannot have all three. You should aim for the middle of the triangle, where the requirements are met in the least amount of time with the least amount of money.
4. Communication Is Vital in a Project
Communication in a project is so vital, that you may wish to create a communication plan for your project. By creating a communication plan, you can ensure that your stakeholders are always kept in the loop, and you can be sure that your project won't fail.
5. Investing in Team Building Activities Pay Off in the Long-Run
If you take the time to invest in team-building activities at the start of your project, you can stave off problems later in your project. Also, make sure you understand important team conflict resolution techniques. They may come in handy should you run into team problems.
6. Keep a Copy of the PMBOK or Prince2 Guide on Hand
While not technically a project management principle, you may find that having a copy of the guide going with your project management methodology is incredibly helpful. Invest in a copy of the PMBOK Guide or a copy of the Prince2 guide. You should understand that there are many different project management methodologies, but that these two guides define classic project management methods.
7. All Projects Have Associated Risks
You want to be sure to perform that aforementioned risk analysis and to create a risk management plan. By creating a risk management plan, you can stave off project failure from risks that wouldn't have happened had you foreseen their possibilities.
8. There are Project Management Tools That are Beneficial
Project management tools can help you manage your projects with ease. By familiarizing yourself with project management software, white boarding techniques, etc., you can help increase your skills as a project manager. Similarly, familiarity with important project management techniques like resource leveling, schedule crashing, and decomposing your project are beneficial.
9. Many Projects are Really Quality Improvement Efforts
Many of the projects you conduct will be quality improvement projects. A lot of these start out as product or process failures and a root cause analysis is performed. There are many methods for quality improvement including Total Quality Management, Six Sigma, and Lean Six Sigma.
10. Project Management Is Not Just for Companies
Finally, project management is not just for large companies. Many small businesses use project management techniques. Freelancers implement project management techniques. Individuals use project management techniques. Project management can be used to implement successful projects and get things done in a variety of industries and for a variety of purposes.