Free Project Management Software That Will Knock Your Socks Off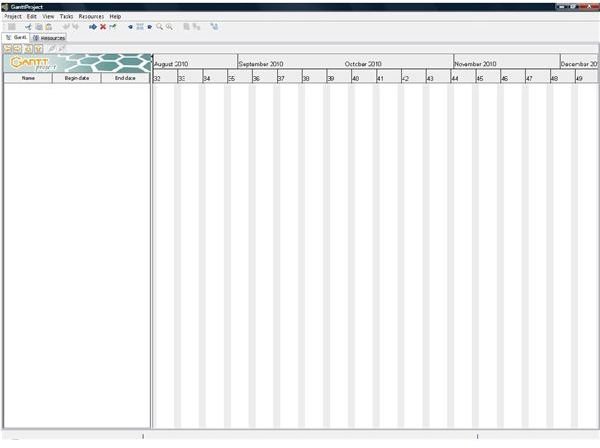 Free Project Management Software - Really?
If you think that free project management software is only a pipe dream, think again. There are many different options for you depending upon your needs. Many companies offer free versions of their software for freelancers or small businesses. There are also some open source project management software solutions. If you've been looking for a way to manage your projects using free software, you've come to the right place.
1. GanttProject
If you're looking for an Microsoft Project replacement, you might want to take a look at GanttProject. Gantt Project is open source software, meaning it's yours for free. If you are familiar with Gantt charts, and you need this feature in your project management software, it can be a good solution. One warning, however, GanttProject can be a little complicated to learn.
2. ZOHO Projects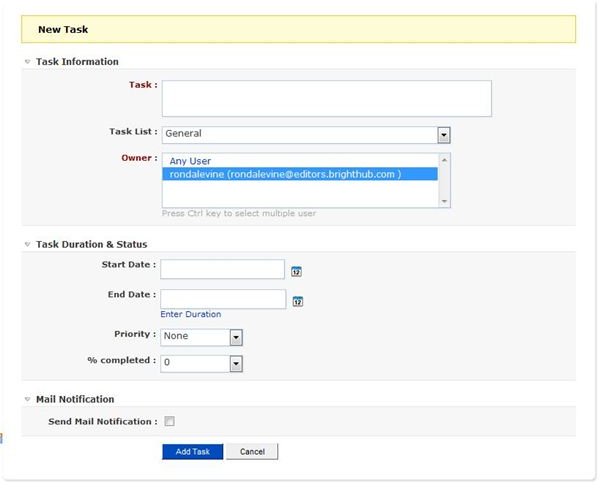 ZOHO Projects offers you a free option for managing your project. If you only have one project to manage, then unlimited users can make use of this product for free. ZOHO Projects integrates well with other ZOHO products, which makes it easy for you to move from one application to another. The only downside of this program is that if you need to use it for more than one project, it will no longer be free.
3. Open Workbench
Another replacement for Microsoft Project, Open Workbench gives you a free option for fulfilling your project management needs. Open Workbench is resource-focused, meaning that if you have heavy resource management duties in your projects, that it will be a great solution for you. On the other hand, Open Workbench can be a little slow, and if you're new to project management software it can be difficult to learn how to use the program.
4. ]project-open[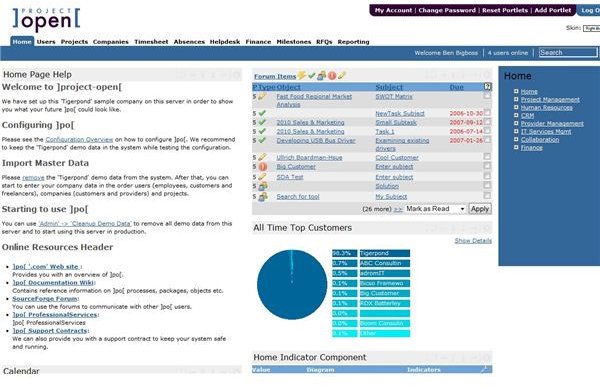 Another free project management software program is ]project-open[. This open source program allows for you to not only take care of any small business project management needs, but also to perform most of the tasks you will need software for in your small business. For some, this software will offer more than what they really need so far as their project management requirements go.
5. dotProject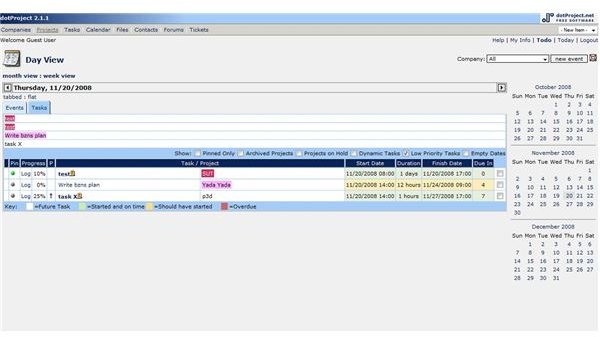 A fifth solution for your project management needs is dotProject. DotProject is quite useful for small to mid-size businesses. It is hosted online, which means that your information will be secure and backed up. The program is easy to set up and to use. Make sure that your email address is compatible with the program before jumping in.
6. SantexQ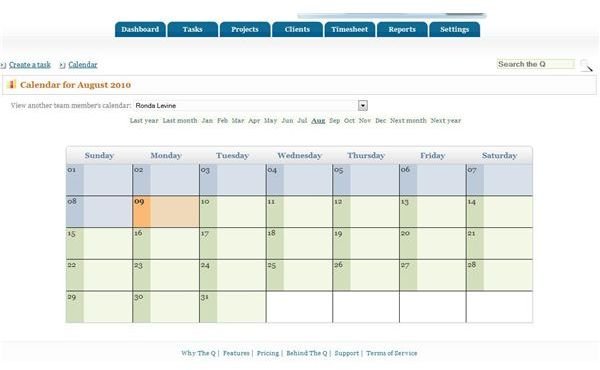 As far as project management programs go, SantexQ is free software - if you use the basic account. This is one of my favorites for project management since it gives you the ability to do so many different things, customize your user roles, and it's easy to learn how to use. The only downside of the program is that if you want full features, unlimited users and projects, and more saving space, you will need to pay just under ten dollars a month (not bad by any means).
7. Central Desktop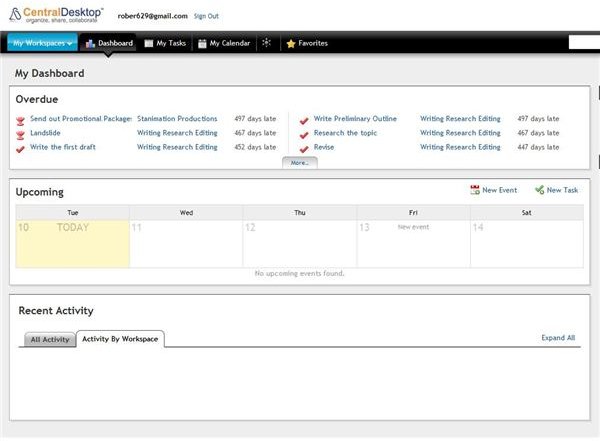 Central Desktop is another on-demand software that offers a free option giving you two workspaces and up to five users. This program is another easy-to use option, and is useful for collaboration projects. This program won't produce a Gantt chart, but it will allow you to do basic project managemetn functions.
8. Basecamp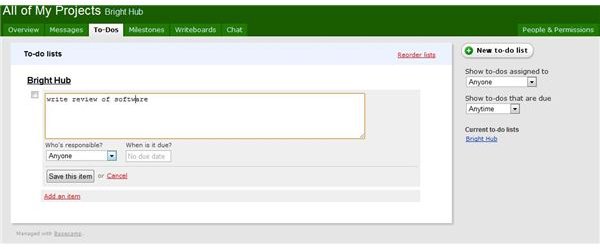 Basecamp offers a free plan that features one project and no ability to share with others. The program is easy to use and to manage your projects. You can create projects, milestones, to-do lists, and even track your thoughts on a whiteboard. If you have light project management requirements and you are a freelancer, this program may be exactly what you've been looking for.
9. CoMindWork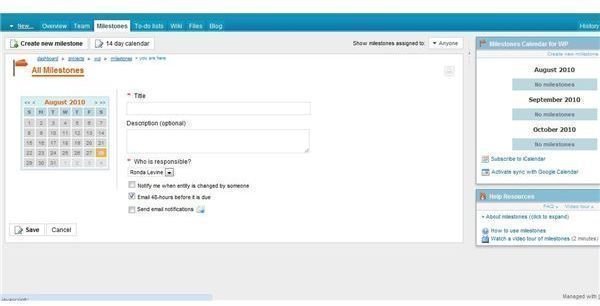 CoMindWork is another project management solution with a free option, like other programs, it offers a free one-project option. You have some control over customizing the program with Gantt charts and to-do lists. You can track milestones, and use the RSS feed to keep up to date on all the goings-ons of the project.
10. AceProject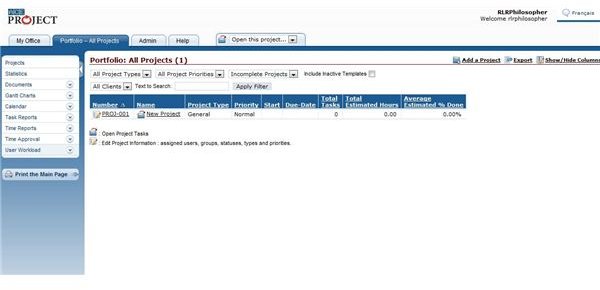 Rounding out the list is AceProject. AceProject is free for a single user. You can create Gantt charts. The software allows you to access it from any computer at any time. The program automatically updates when new versions are released, giving you access to the most recent version.