Initiation Process Group

Using processes described in the Initiation process group, a project manager develops the project charter. This document typically includes a mission statement and detailed goals and objectives as well as success criteria. Successful project managers clearly define the desired end results so the stakeholders can approve the project with efficiency.
The project charter acts as a short proposal to secure funding from the sponsor. Find out more about the differences between the project charter and the longer more comprehensive, project plan. Examine different types of charters. Learn how to prioritize project assumptions by assigning them numerical ratings and write scope statements. Use this guide to the project initiation process to help you.
Project Charter Development Tools
Find out more about project charters, including samples, templates and tips for identifying stakeholders and how to conduct a risk analysis. You need to know how to explain the importance of the project in the charter. Provide the background and context. Include a preliminary budget if possible. Define your project's objectives, deliverables and milestones. Define project success as well as the roles and responsibilities of all team members so your project charter can get the appropriate signoff.
Locate tips, forms and checklists to help you develop a project charter effectively. See how you can create a project charter using software tools. Software tools allow you to build Gantt charts and other strategic planning forms that enhance your project charter and make it easier for sponsors to assess and approve your project.
Working with Project Stakeholders and Sponsors
Project stakeholders represent three different types of individuals or groups whose interests might be affected by the project. They typically include those working on the project including the team members, those who will use the outcome in the user community and those who exert influence as the project's sponsor. Usually, the project sponsor provides direction and support to complete a project successfully and provides the financial resources for the project.
Find out more about how to prioritize stakeholder interests, the project sponsor's duties, how to handle a difficult sponsor and tools for effective communication with stakeholders and sponsors throughout the project life cycle. Managing change effectively with your sponsor helps you move your project forward more efficiently during turbulent times.
Conducting a Feasibility Study
Typically, organizations require a project manager to develop a project charger before any work on the project begins. Additionally, many organizations mandate that a feasibility study be performed before work is authorized. During the project initiation phase, successful project managers conduct feasibility studies to determine if the project can realistically produce a viable outcome.
Find out more about the importance of conducting a feasibility study, gather requiring requirements and locating samples, templates and tips for using methods to complete a feasibility study for your project. Learn how to examine the market, review technical requirements, explore the business model and define an exit strategy.
Cost Benefit Analysis
During the project initiation phase, successful project managers conduct a cost benefit analysis, if necessary, to evaluate the total anticipated cost. They compare this value to the implementation's return on investment. Conducting a cost benefit analysis involves identifying costs, recording benefits and subtracting costs from the expected benefits to decide if the project should continue. Effective project managers conduct a cost benefit analysis and share the results with sponsors and stakeholders.
Find out how to use a cost benefit analysis template, avoid common errors and streamline decision-making during the project initiation phase.Learn how to avoid making inaccurate calculations that result in a misleading analysis and unrealistic expectations. Get tips on documenting the results of your cost benefit analysis.
More Information About Project Management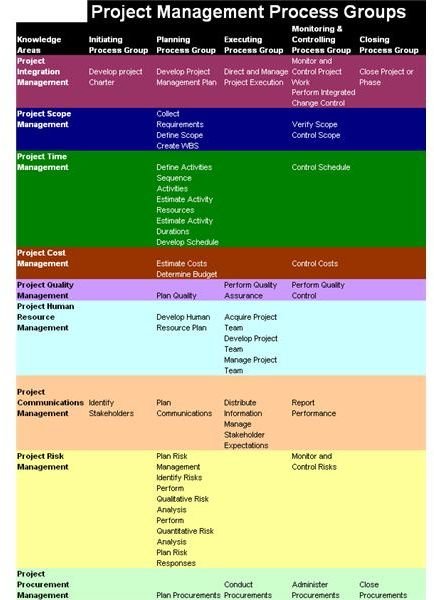 Need more information about project management? What more details about project management tips and tricks? Need to brush up on your project management skills and knowledge in general? Learn more about projects, temporary endeavors with a defined start and finish date. Get information about project management basics, fundamental project management skills and knowledge and useful project management software.
Do you a question or comment about project initiation? We'd love to hear your ideas. Leave a comment on any of the above articles to begin a discussion about creating a project charter, identifying sponsors or conducting a feasibility study or cost benefit analysis.
References