Great Reviews and Recommendations of Online Tools for Project Management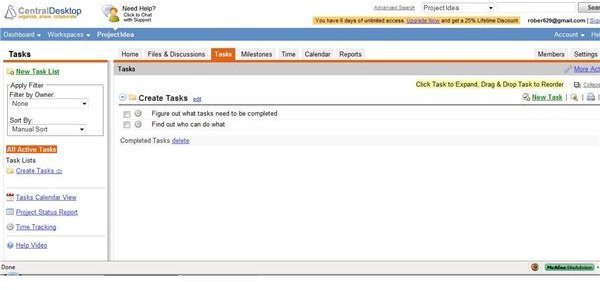 A Good Fit is Important
Finding the program that fits is just as important in project management as is finding a shoe that fits. The right one will be comfortable and will help you to get where you need to go. The wrong one will leave a painful blister in its wake. It's no different for your project.
The right tool will help you to streamline the process of scheduling tasks, track contacts, and complete a successful project. The wrong one can cause confusion, and it can lead to project failure. For this reason, it's important to make a list of the requirements you expect that the project will have when it comes to managing it.
Think about things like:
What is your budget?
Will multiple people be accessing the project?
Do you need to track time as well as the schedule?
Will you need a calendar feature?
Would wikis or discussion boards be helpful?
Will the project be the only thing tracked, or will financial information also be tracked?
How detailed do you need the CRM features to be?
Do you need to have privacy controls and involvement levels for the project?
How technologically savvy are you?
Will access to your project occur from multiple computers or multiple platforms?
By taking time to outline what you need from your software, you will increase the likelihood that you will be able to find a program that is the perfect fit for your project. Most online programs allow you to access your project no matter what platform you're working on. Also, many of these online project management tools allow users to create their projects for free or for a low-cost subscription price. That means that if you don't have a lot of projects to manage, or if your project management needs are light, you can save a lot of money.
Classic Tools With Collaborative Features
One of the great things about using online project management tools is that such tools allow for ease of collaboration with others. Many of these tools feature wikis, message boards, email notifications, and contact files.
Everyone on the project can manipulate details of the project, or people can create roles and assign levels of participation to the individuals with those roles. A really neat feature of these programs is that they have free versions for one-time projects or for just a few projects.
Tools for Specific Industries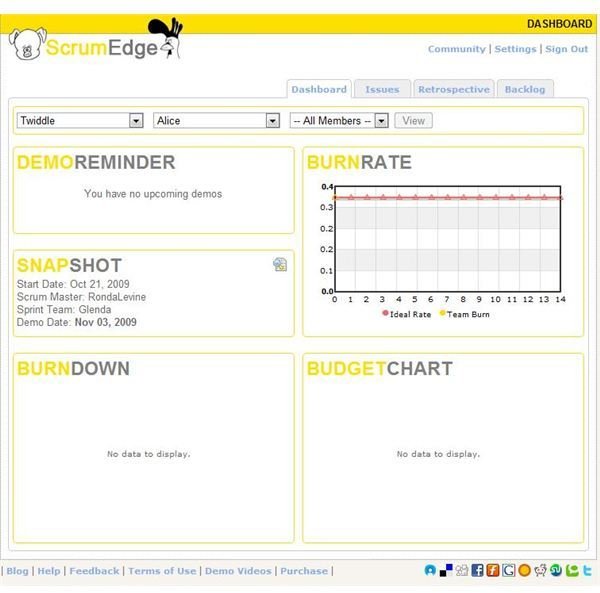 Graphic design projects, software development projects, construction projects - all of these could benefit from software specifically developed to benefit these industries. Software developers have seen the need to assist those in these fields, and they've met the needs by creating software to help track these types of projects. For instance, while graphic design projects do not need issues tracking features, software development projects do need bugs and issues to be tracked.
Online Suites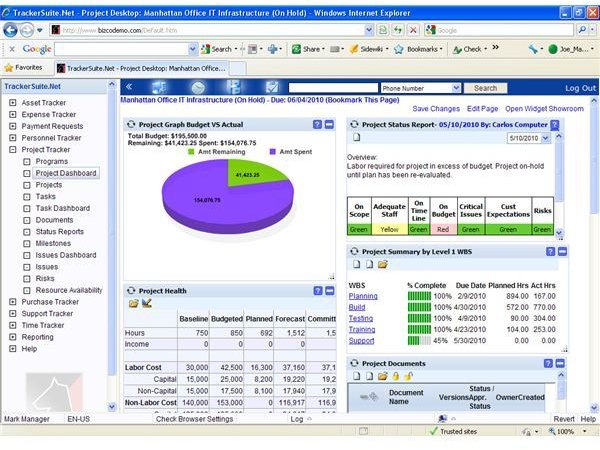 Sometimes there is need for more than just schedule tracking when it comes to managing a project. For this, online software suites may be helpful for making it so that all project information is in one place. Online suites allow users to track finances, billable time, time cards, human resources information, and project information. However, some of these suites are not as affordable as the collaboration programs. Suites are best for projects within corporations and enterprises, although there are a few options for those with more of a budget.
Schedule Tracking, Action Item Tracking, and Gantt Chart Programs
Sometimes, all you need is to track the project schedule and action items. There are many great programs out there that allow for projects that only need light project management features. The ability to track tasks and view tasks laid out on a calendar or a Gantt chart is all some projects need. Many of the online programs that allow users to do this are available with a free version and low-cost versions so that they meet the needs of every project budget.
Other Great Online Tools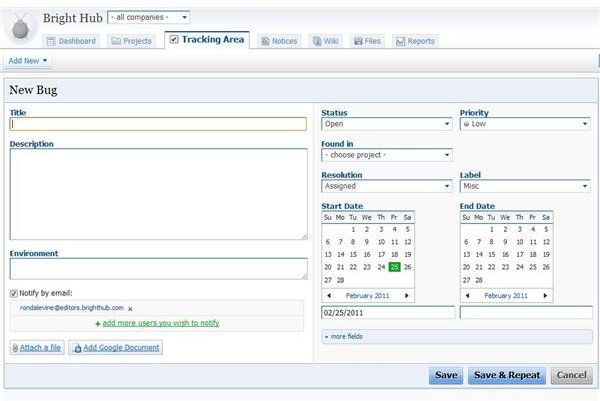 There is a variety of helpful tools available for managing projects. In addition to the tools listed above, there are issue tracking options, estimating options, and other programs created to help projects to succeed. Many of these programs are available online and on-demand, meaning you can either use them for free or you can purchase a monthly subscription allowing you to use them.
Choosing the Best
As if there weren't enough options already, we have also done roundups that discuss the best of the project management options available to users. When the right fit happens, it is much easier to manage projects and determine what next actions are. The right project management tool should be a help, not a hinderance to successful completion of a project.
References
Screenshots courtesy of Ronda Roberts
Ronda Roberts has been reviewing project management software and helping project managers find the tool that meets their needs since 2008.