A Guide to Project Management Best Practices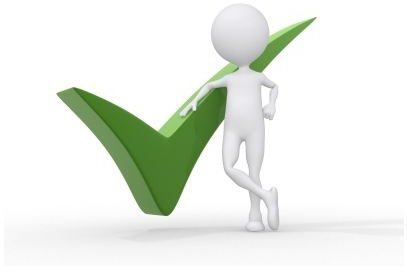 Having managed projects in a waterfall structure for 10 years and Agile approaches for 6 years I have learnt a very important fact, sometimes very painfully, it is so very important to ensure that you have in place and follow best practices.
A couple of years ago I went into a company delivering mobile software solutions. The company had grown over the four years since its formation but had never defined how they approached a tender, how they put a proposal together, and how they managed and delivered a project. At the time I started working with them they were working on a six-month project which had started 18 months prior and there was no end in sight.
The problem was that they had prepared no Statement of Work (SoW), there was no scoping done and the payment structure had not been defined. The customer continually questioned the delivery stating that certain functionality was required, and because no requirements had been defined and agreed there was no way out for the company. I immediately put a SoW in place and agreed to new terms with the client; the project was finally delivered three months later.
It is so easy to get pulled along with the energy and emotion of a new project, but it is also important, and it is your job, to keep things at a steady pace following clear practices whether you are following traditional waterfall techniques or Agile and iterative approaches. In this article I am pulling together a selection of quality articles that define and clarify key areas of project management that should form part of your best practices.
This is most certainly not an exhaustive list but the articles included cover the areas that I have found to form the foundation of any project on which I have worked. I have tried to ensure that the articles cover both waterfall and iterative approaches where possible and include the project areas as follows:
Defining the project
Build an effective project team
Project deliverables and procedures
Report
Risk management
Change management
Define What the Project Is
With the excitement and energy of a new project there is often the tendency to circumvent the planning stage and to jump headlong into the juicy, creative bits. Naively, many years ago I thought that approaches like RAD would allow me to do this. Then, as a programmer, I did not understand the wider picture, I have since matured in IT project management, and I now cannot stress enough the importance of ensuring good planning up front to enhance the probability of success. Time spent defining the project will always result in reduced costs, improved delivery times and increased quality of the project deliverables, and that goes for Agile projects as well.
Whether it's the project charter, the project definition or simply the project goals, putting in place clear and visible statements that define the end result and how you get there will clarify what you are delivering not only to you as a project manager but also will allow the project team and most importantly the stakeholder to see what the aims, boundaries, targets and expected benefits are.
As part of the definition process where the boundaries are set the following articles will help form the practices in this foundation stage:
Ensuring You Have an Effective Team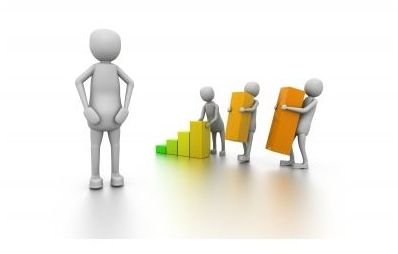 You will never deliver a project on your own and neither will you deliver a project with the wrong or non-motivated members. Building the right team and getting that team motivated will pay back dividends during the project's life-cycle. Setting the ground rules, setting boundaries, defining their goals and building good communication all form part of good practice when human resources are concerned in a project environment.
Defining What, How, and When You Deliver
Defining what you are planning on delivering in a project is fundamental to its success. Decide what tangible things you will be producing and document them in enough detail to enable other team members to develop the items correctly and effectively. With a clear statement of what you will deliver in hand it is then very important that you get the backing of key stakeholders or product owners. Get them to review the definition of deliverables and the user stories in the case of Agile, and agree they accurately reflect what must be delivered.
Once you know what you are delivering you now need to build the project plan and clearly define how you will deliver it, when you plan to release and what is the cost going to be. The project management procedures outline the resources (not just human) that will be used to manage and fulfill the project. This will include sections on how the project team will manage issues, change, risk, quality, communication, and so on. If common procedures have already been established then ensure you utilize them on your project and if not then set some up.
Ensure a Good Project Communication Strategy
Your communication strategy is probably one of the most important components within a project; how news and information is handled can influence the success or failure of any project.
There are three communication channels that a project manager must be aware of: Stakeholder & management, project team and finally vendor and supplier. Keeping all these groups informed is going to be key to get their backing and support.
Risk - Getting to Know Your Enemy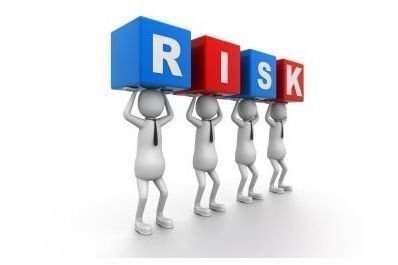 What is risk and how do we identify it? Being clear on what potential risks there are in your project, what impact they may have and what avoidance techniques you will use is something that we are often pressed to overlook when time and budget constraints are pulled even tighter. Risk can be stealth like and hit a project when least expected, so having a good risk strategy and continuous review procedures in place will pro-actively guard against major issues.
"A risk is a combination of constraint and uncertainty." Every project has constraints and uncertainty. The risk to the project can be minimized either by eliminating constraints or by identifying and reducing uncertainty. When putting together best practices I will always ensure the risk strategy is high on the agenda. Risk will always have the potential for a huge impact on a project, and you need to be sure that there are clear procedures to mitigate the risks before they manifest themselves into some great leviathan.
Manage the Never-Ending Requests for Change: Learn to Say No!
Change is often inevitable within a project, but managing that change will reduce the impact on the delivery. Ensuring that there is a change management strategy and that any change is communicated properly will keep the right people on board and the support for your decisions. It will also stop the never-ending phone calls or emails that we all get asking for a favor and requests to add extra functionality to the final solution. Change request originators soon start to understand the impact of what they are asking for if the procedures are followed and they highlight any cost and/or delivery date changes.
Bringing Steps Closer
Building and following project management best practices will not guarantee that your project will be a success but it will bring that success several steps closer. Best practices are not just for the projects going down the waterfall route but sit comfortably within the Agile and iterative environment.
This guide contains just a small sample of articles that I have selected from the wealth of quality articles on these and many more subject areas. I implore you to take time and search through the Bright Hub repository; there is a wealth of quality articles that cover in more detail the areas that I have discussed here.
References