The Best Project Resource Management Tools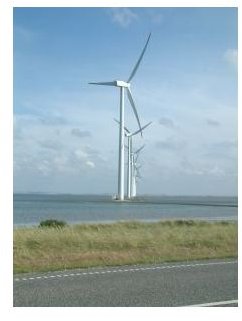 Why Use Tools for Managing Resources?
Resource management can be a daunting task for any project manager. Resource management involves careful organization and planning. This article will give you some of the best project resource management tools to help ensure your projects are successful.
[caption id="attachment_133095" align="aligncenter" width="640"]
Project management is critical for the success of a project[/caption]
There are different types of resources that need to be managed:
Human resources (employees and team members)
Financial resources
Products (either to be obtained or sold)
Skills
Technology
Production elements
Information
Because many projects require that project managers and team leaders are able to balance these seven facets of resource management, the proper tools for the job can be a great help. What are the best tools for getting the job done? Read on and find out.
1. Project Management Software
Project management software makes a project manager's life easier. If your job description requires you to perform heavy resource management, be sure to evaluate the software's functionality for these purposes. You will want to make sure that your software covers the different kinds of resources you manage. For example, if you manage only human and financial resources, you will want to make sure that your software focuses on these aspects. Here is a list of software that makes resource management an easier task:
Project 2007 - especially for resource allocation and resource leveling
Tenrox - this program contains accounting, resource planning, time tracking, and other important in-depth features
@Task - this is a web-based project management tool that includes resource management functions
If you have a difficult time choosing what option is best for you and which will fit your resource management needs, please note that many different software programs have been reviewed on Bright Hub's Project Management channel for these purposes. You can often download free trial versions of the programs for evaluation purposes as well.
2. The Resource Plan
A resource plan specifies what resources you will need for a project. While it may seem redundant to plan your resources, by creating the resource plan alongside the project plan, you can stave off situations where you realize you will need more financial or space resources than you currently have. What's worse is when you have a project underway and realize you don't have enough human resources on hand to complete the project's plan. The resource plan becomes one of the most important tools and documents you will use while managing resources.
3. The Resource Breakdown Structure
The resource breakdown structure (RBS) is another important tool you will use when managing resources. The RBS is a visual representation, through a hierarchical structure, of the human resources involved in a project. The levels involved in an RBS include:
Department the resource belongs to
Reporting manager
Resource itself
There may be many other levels depending upon the level of detail included in the RBS and the levels of complexity in the company. A resource breakdown structure is helpful when trying to determine what human resources to give to a project based on the availability for particular tasks. When used tangentially with the work breakdowns structure, the allocation of resources to action items is simplified.
4. The Resource Histogram
Resource histograms are a great tool for project management. At a glance, you can tell whether you have over-allocated a resource and you need to level resources, who's available for allocation to tasks, and whether you need to hire additional resources. A histogram looks a lot like a bar graph. It is a visual, graphic display of frequencies that have been visualized as bars. The resource histogram is a graph that outlines the resources that have been allocated to a project over time. It could alternatively show the number of hours individual resources have been working on project activities over time.
5. The Responsibility Assignment Matrix
The responsibility assignment matrix is another important project management tool. The responsibility assignment matrix allows project managers and stakeholders to see, at a glance, who is responsible for what tasks in a given project. The responsibility assignment matrix lists the team members along with top and various assignments down the left-hand side. Each responsibility is depicted by an abbreviation:
R - Responsible for the action item
A - Accountable for the action item
C - Consulted on the action item
S - Supportive of the action item
6. Collaboration Software
Collaboration software allows you to directly work with clients and team members. Resources are easily managed through collaborative software. You can email tasks, hold discussion groups, share and work on documents, and much more with your resource management tools. Make sure that the software you use works for all the resources involved in the project - what is intuitive to a few people may not be intuitive to everyone.
7. The PMBOK Guide
The PMBOK Guide is a great tool to have on hand for managing resources (and for managing projects). The PMBOK Guide provides readers with handy skills and tools that are standard across many project management groups for undertaking the various responsibilities involved with managing resources. The guide also provides team-building tips and resources for estimating how many resources will be needed for a given project.
8. Resource Leveling
Knowing how to level resources will help you in your project management efforts. Sometimes resources are over or under-allocated. When this happens, they need to be leveled or reallocated so that the work is spread evenly across all resources. Making sure that your resources are leveled will be critical to the success of any project you undertake.
9. Conflict Management Techniques
Not everyone will get along all the time. For this reason, effective conflict management techniques are necessary. Learn the different ways you can resolve conflicts between team members, including through team building, understanding conflict roles, and encouraging communication between resources. By practicing effective conflict management techniques you can avoid the productivity problems that come with a conflicting team.
10. Issue Logs
Finally, resources need to be able to communicate to one another and to you. One important tool for managing resources is the issue tracking log or software. When a problem arises in the project, the individual records it along with notes. The project manager can then review the issues log and assign each issue to a resource.
Are there other project resource management tools we are missing? Be sure to leave a comment below!