A Buyer's Guide to Project Management Software That Will Help You Get the Job Done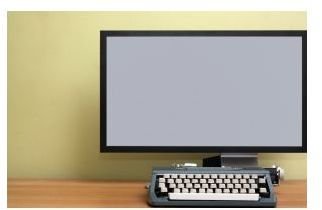 When looking for good project management software, there are many things to keep in mind. Some of the things involved in determining the best software for your needs are obvious - price for example. When you're new to the world of PM software, it can be easy to get overwhelmed.
Do you need a program that's installed on a server or do you need on-demand software? Is it enough to have one program that handles all aspects of managing your projects, or do you need something that's more dedicated for project planning and then another program for issues tracking? Are open-source programs just as good as proprietary programs?
This seems like a lot of questions. In order to navigate the ocean of software available to project managers and their teams, it might help to first take some of the following things into account. You'll want to ask yourself:
Am I managing one project or will I be managing multiple projects?
How tech-savvy are my team members?
Will I need a tool that allows for collaboration as well as project management?
Do I need Gantt charts and PERT formulae?
How many people will be using the software?
Do I need to track costs as well?
Do I want to access my project from any computer or is it okay to access it just at work?
Is the system I have in place already working?
What's my budget for project management tools?
By answering the above questions, no doubt you will come up with more requirements. It's so important to be honest when answering these questions. If you are not very tech-savvy, and your team members are not tech savvy, you'll want to find a program that has an easily navigated user-interface. Just because a program has received high rating does not mean that it will work for you. Once you've determined what you need, you can then look through our reviews to find out more about the programs that are available.
Easy to Use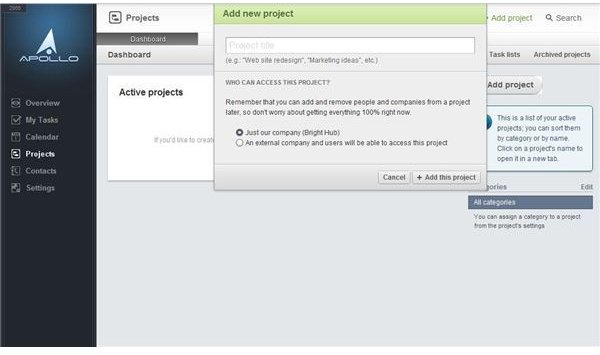 Easy-to-use software is something that many project managers seek out. It's helpful not only for novice project managers, but it's great for people who are not tech-savvy or for those who have people on their teams that are not tech-savvy.
It's also an excellent option for those who have either light project management duties or who will be managing only one project here and there. Programs that are easy to use have a quick learning curve. That means you can be up and running on the software within a day or two as far as learning what it does, and you can enter your project information in very easily.
Easy to use software comes in a variety of shapes and sizes. You can use a small, basic suite like Google Docs as an ad-hoc solution, or you can use a more comprehensive, yet easy to use program like Apollo.
Open Source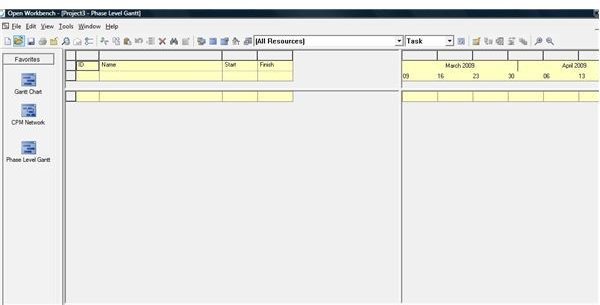 Open Source software is a great free option that allows people to use software comparable to proprietary options. The upside of open source software is that someone in your tech department can help to customize it. The downside of such software is that it can be clunky and hard to install at times.
Make sure before you download the software that you have the required specifications on your machine. Some of the open source options even require users to have other programs. However, if you need something for just now, while you're getting your business off the ground, then open source programs can be a perfect solution.
For Consultants and Freelancers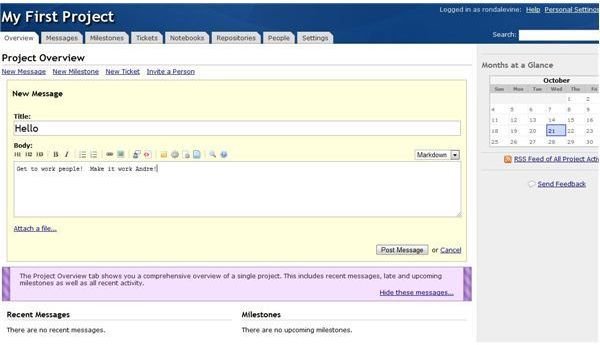 Consultants and freelancers have unique needs when it comes to their project management software options. For example, freelancers and consultants often have multiple clients for whom they must track information. This means that any given consultant may be tracking two, three, five or more projects at a single time.
Thus, he or she needs software that is robust enough to track multiple projects or at least a program that allows him or her to play with it in order to keep projects straight. If any of these projects are collaborative, it will be necessary to have access for the client and team members.
Additionally, it will be important that anyone on an ad hoc project team is able to access the program. Finally, there are many programs out there that have free licenses depending upon what your needs may be.
Microsoft Tools
Microsoft has a few different tools that can be used for successfully managing projects. By using the tools provided by Microsoft, not only will you find that you're using some of the most frequently used tools in the industry, but you'll also find that often you can import and export data to Microsoft products from other project management software programs.
The programs are often easy to use and with a few exceptions, they are reasonably priced. Even if you don't purchase Microsoft Project, you can still find that for many of your PM needs, you can get by with Microsoft's tools.
MS Project Tutorials
MS Project 2010 is one of the most popular project management solutions. This is no surprise. The program has lots of support documentation and it is fairly easy to use. Most importantly, because most computers have other Microsoft products installed, users find that the program integrates well with the rest of the products. You can import items from Excel and send things to Outlook. If you need help getting started with the program, you'll find that there are many tutorials to help you get a jump-start on this task.
All-in-One Suites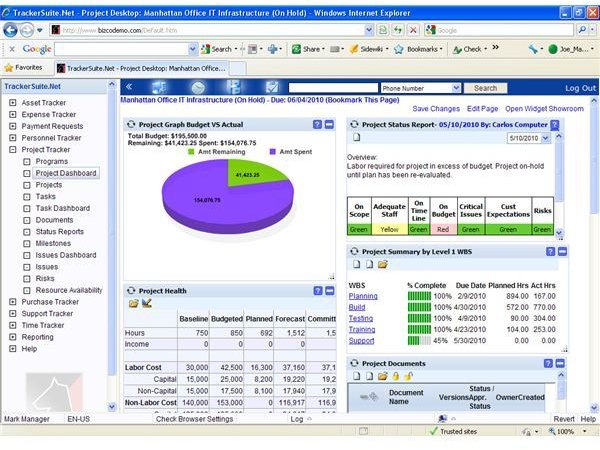 Sometimes you need an all-in-one suite especially if you're running a corporation or enterprise. By investing in one software program that covers all of your needs from project management to portfolio management, you can cut expenses and customize the software to your organization's needs.
All-in-one suites often feature financial management, time tracking, scheduling, project management and more. Not only are your project management needs integrated in one program, but your employees and stakeholders only have one program to learn.
Do You Need Software?
Finally, sometimes software isn't really necessary for managing your projects. If your team seems to already have a better way of doing things, or if you're only managing one project, you might want to think again about how badly you really need your software. If you've been met with frustration, you might want to reconsider whether top-notch software is a necessity.
All Things Considered
You may go through a few different programs before you find something that works for your project team. Take advantage of any free trial periods. Before you enter in your project information, play with the program to see whether it's something that will really work for you. By taking the time to evaluate programs and compare one program to another, you can be sure that you'll find the right program for your needs.
References
Typewriter-monitor image courtesy of http://www.sxc.hu/photo/1331102
Ronda Roberts has been reviewing project management software for Bright Hub for the past three years.
Screenshots Courtesy of Ronda Roberts