Project Management 101: Library of Resources and Tools for the Novice PM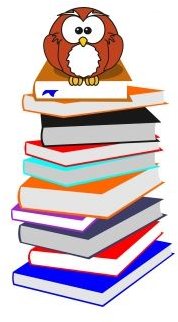 PM Resource Collections by Subject Matter
Don't you hate it when someone tells you, "We've saved the best for last!" You'll be glad to know that we are giving you the very best right up front to get you off to a good start. In the collections below, you'll find hundreds of articles, tools, templates and sample forms to help you with just about any phase of project management. The templates and sample forms are ready to download and start using immediately so you can channel your valuable time elsewhere. Please note that each of these titles represents a complete collection so you will find an average of 20 to 50 articles gathered into each separate title.
For instance, if you need to find out more about the best scheduling tools or check out some recommendations, just click the link. For your convenience, we've organized these collections by topic so you can easily choose the ones you need the most.
Basic Project Management Tools
While you probably already know that you are going to need your very own copy of the PMBOK guide, you may be a little overwhelmed by all the other options and choices when it comes to low- and high-tech project management tools. After all, you are going to need some tools to manage data and contacts and other tools to track time and billing. However, just because you know you need a tool doesn't mean that you know which one you need or what will do the job the best.
For example, what kind of communication devices will work best for you, and what about the most basic of all tools like sticky notes, whiteboards and dry erase markers? Fortunately, you don't have to sort it all out by yourself because we have done the lion's share of the work for you in the following articles:
Best Software and Apps
Software programs and SmartPhone apps expand your efficiency and streamline your job. You'll want to be careful as you do your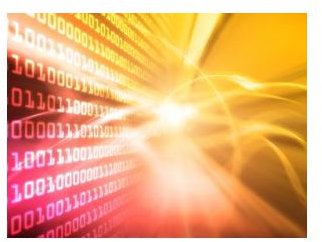 comparison shopping because depending on whether you are a Windows or a Mac user, a particular app or software program might not match your system's requirements. Again, there are many alternatives and versions available in the market, and shifting through all the choices can eat away at your time and patience.
With high-tech tools like the ones featured in the following articles, you can find email alternatives and many ways to stay connected to your teams virtually. Group chats and virtual meetings are a breeze with the right tools. Most of these programs or apps come with a free trial offer so you can literally "try before you buy" to make sure that you are making the best investment. In the articles below, you'll find lots of information, reviews and tips for finding the right high-tech tools for your project management needs.
.
Key Skill Sets
As a project manager, you will be wearing many hats and there will be hectic days when you are switching hats so fast you may get your hands tangled up in the process. Of course, you will coach, facilitate, plan, delegate…you get the picture. In the articles below, you'll find real-world tips to help you figure out which hat to don next for what issue or crisis.
Life as a project manager used to be fairly simple. After all, communication was limited to pagers, phones and faxes, all of which were pretty easy to use and to control. Fast forward to 2011, and the typical PM is faced with verbal and written communication, tweeting, emailing, IMing, texting, voice messaging and who knows what else. We'll picked out a few special articles that focus on these areas to give you the help you'll need to sort through your options and pick the best.
Foundational Basics
In this section, our focus is on providing you with lots of resources that cover the core basics of project management. As a new project manager (or a seasoned one who wants to do some review work), you know that your understanding of these fundamental basics is one of the building blocks for project success. From demystifying methodologies like Scrum to taking you through the stages of a project, you will find these articles written by project management experts to be a rich source of solid information.
We Want to Know Your Thoughts
We are anxious to hear back from you and get your feedback on this collection of tips, tools and resources for novice project managers. How helpful was it? Is there information that you need that we failed to provide or are there areas where we need to dig a little deeper to give you more helpful facts?
We read and respond to our reader's comments because we value their input. It helps us provide a better product and a more enjoyable reading experiment. So, go ahead and give us a grade! We are waiting to find out how you liked this.
References