Stakeholder Management 101: Collection of Resources and Tips to Help You Better Manage Project Stakeholders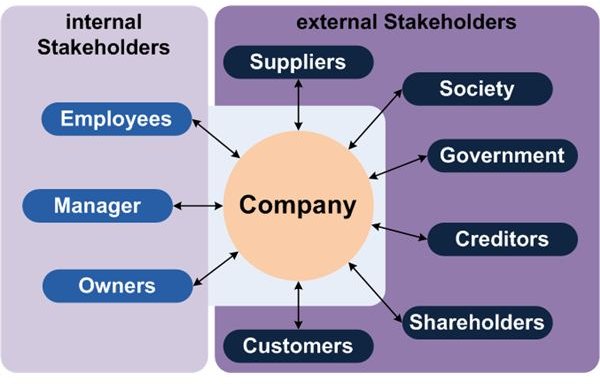 Stakeholder Management Fundamentals
Effectively managing stakeholders typically involves determining how to satisfy their demands, keeping them informed, monitoring their input and keeping the project within scope. Involve your team members in gathering input from stakeholders. Establish a schedule for communicating critical details about your project status. Effective stakeholder communication makes the project flow smoother and prevents surprises later on.
Find out how to identify stakeholders, rate their importance, determine their knowledge and input levels, and establish a decision-making process so you can achieve project goals and prevent project failure. Learn how to manage a team with stakeholders located in other places. Find out how to get stakeholder approval for project risks. Learn how to use a stakeholder's power to influence the outcome of your project, determine the level of legitimate authority he has, and set expectations about the urgency of completing the project.
Project Management Fundamentals
Learn more about the role of a project manager in stakeholder management. Find out about the five major types of stakeholders, including project managers, team members, functional management, sponsors and customers.
Get information about how stakeholders contribute to a project's risk analysis and risk management strategy. Find out about the different elements and knowledge areas defined by the Project Management Institute in the Project Management Body of Knowledge. Learn how a stakeholder can impact your project planning.
Stakeholder Analysis
Learn how to conduct a stakeholder analysis. Use stakeholder analysis techniques to assess project risks. Get tips on gathering requirements and handling conflicts of interest. Learn how to assess a stakeholder's power, influence and impact using a grid.
Get more information about how the level of involvement a person has and their ability to change work conditions influence a project. Find out how to determine if a stakeholder has the ability to set deadlines and set the project's critical path.
Effective Communication Techniques
Successful project managers use effective communication techniques to manage stakeholders. Learn about ways to keep stakeholders informed about project progress, employ good listening skills and gather stakeholder feedback to keep the project on track.
Find out how to use mind-mapping activities to communicate more effectively with stakeholders and sponsors. Learn why you need comprehensive stakeholder communication to manage risks, create alliances, and handle the needs of project stakeholders and clients.
Improving Relationships
To avoid misunderstandings that impact project outcomes, conduct a stakeholder analysis at the beginning of your projects. Determine what is really needed for the final product or service by gathering detailed requirements about actual planned uses. Make no assumptions. For larger projects, ensure that each stakeholder takes ownership for a project requirement.
Find out more details about conducting an analysis and controlling stakeholder input. Learn how to build alliances by involving stakeholders in decision making, setting rules and requiring constructive comments about the project.
Examples
A simple stakeholder analysis matrix consists of an array of sixteen squares. Across the top, the labels are "Significant Influence," "Some Influence," "Little Influence" and "No Influence." The left side is labeled "No Importance," "Little Importance," and "Some Importance" and "Significant Importance." Fill in the matrix with the names of your stakeholders.
Find more examples of a stakeholder analysis matrix to help you assess stakeholders' interests more effectively as you manage projects. Get samples of communications plans, a stakeholder register and a template for stakeholder verification.
Templates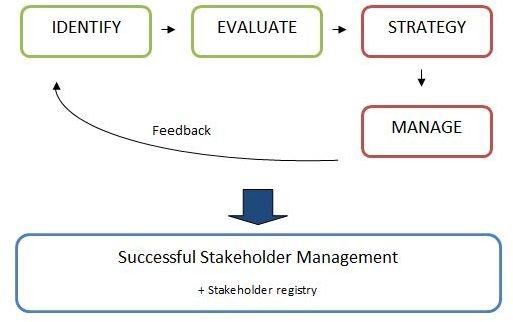 A simple template includes space for the project manager's name and the project name. The columns are labeled "Name of Stakeholder," "Designation," "Department," "Role in Project," "Type of Stakeholder," "Type of Communication," "Expectations," "Interests" and "Influence on Project Outcome."
Learn how to use a power influence grid to prioritize stakeholder needs. Use a power and influence grids template to guide you in managing your own stakeholders on challenging projects. Create four boxes. Label the top left box "Keep Satisfied" and label the top right box "Manage Closely." Label the lower left box "Monitor" and label the top right box "Keep Informed." The bottom row represents level of interest. The first column represents the "level of power." Fill in your stakeholder names to assess their level of contribution. Find more templates to help you manage your stakeholders effectively.
Got a question or comment about stakeholder management? We'd love to hear your ideas about best practices for managing stakeholders effectively. Leave a comment on any of the above articles to begin a discussion.
References