Guide to Resource Management for the Project Manager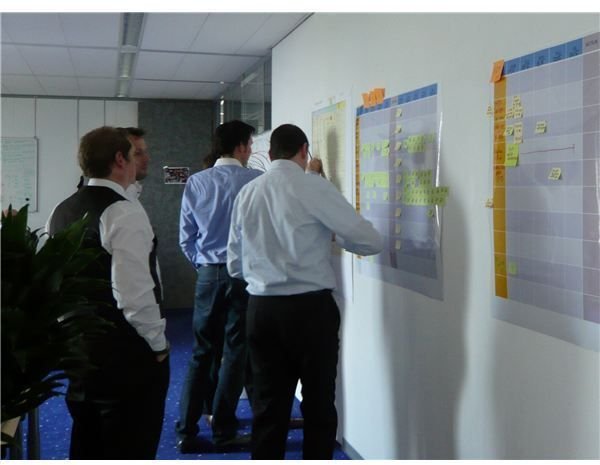 Fundamentals
Managing resources effectively means ensuring that the project manager obtains the best people a
nd supplies to get a quality project done on time and within the budget. When project managers follow established best practices, people work more efficiently. Project managers manage employees, suppliers and budgets. They forecast the demand for resources, identify the available resources and ensure the resource fulfills the demands of the project task. Utilizing and allocating resources effectively involves assigning and distributing employees and materials fairly throughout a company.
Effective project managers create a resource plan, a resource breakdown structure and a responsibility assignment matrix to track and monitor employee contribution and performance to project activities. By clearly assigning responsibilities to competent personnel, the project manager helps ensure that the work gets done on time. Assigning more work that can be completed in normal work hours typically results in employee dissatisfaction, cost overruns and poor quality. Using tools such as a resource histogram, project managers can analyze project resource allocation to spot problems and rectify the situation before it impacts the project.
Find out more about the history of human resource management, the fundamentals of human resource strategic planning and practices defined by the Project Management Body of Knowledge published by the Project Management Institute. Learn how to manage resources on engineering and software projects.
Tools
Successful project managers identify resource dependencies in their work breakdown structure. If a task can only be completed by one resource, subsequent tasks depend on the previous task's completion. Using resource leveling techniques, effective project managers redistribute an imbalance of project work to prevent employee stress and burnout.
Tools such as Microsoft Project and other resource planning software allow project managers to produce charts and graphs so they can visualize project assignments, produced detailed project calendars and generate status reports for sponsors and stakeholders. Planning your project resource capacity accurately involves delegating authority appropriately.
Need an example of a human resource management plan? Find examples and learn how to save money using tips and techniques from experts.
Best Practices

Human resource planning typically involves identifying the team members for the project. This includes defining how people will be required to complete project tasks and when their services are needed. This also involves knowing when training, additional resources and specialists are anticipated to support the project.
Effective project managers typically include human resources planning information in their project charter. Acquiring team members usually involves interviewing, hiring and orienting new team members to the project. Team training includes communicating the policies and procedures associated with completing collaborative work. Successful project managers run team activities, such as ice breakers, games and contests to build camaraderie and allow participants to get to know each other better. Effective team management prevents conflicts from spiraling out of control and ensuring the project stays on track.
Find out how to ensure productivity by choosing the right resources, communicating effectively, managing the budget accurately and handling vendors wisely, and handling resource issues throughout the project life cycle.
Trends
Due to the constantly changing economy, current trends in resource management reflect current business conditions related to new laws, types of education, and the products and services offered by companies. Challenges faced by today's project managers include finding and retaining qualified personnel, fostering collaboration, ensuring competence and managing costs, diversity and change.
Learn how to manage a multi-generational workforce more effectively, handle political changes and understand labor management. Get more information about how project managers can use the information in human resource information systems to help them better manage their projects.
Global Resource Management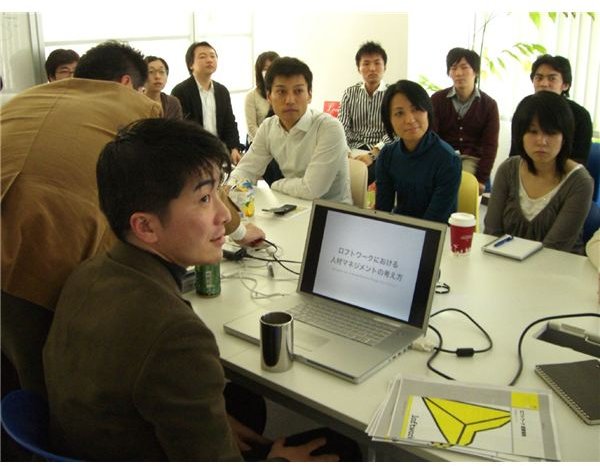 Are you managing a project with team members located around the world? Sometimes people from diverse backgrounds conflict because of their different cultures, traditions, values and expectations. Global human resource policies and procedures must meet the needs of the corporation as well as fit local requirements. Successful project managers take into consideration the needs of expatriates and international employees.
Find out how to adapt to managing resources on a global scale. Learn about effective global resource management in other industry-leading companies to leverage their best practices. Get tips for managing global projects and learn how to avoid micromanaging a project, which typically decreases morale.
Start a discussion by commenting on any of these articles on project management communication. Need more details? Trying to find an appropriate, easy-to-use template? Let us know.
References